The media arts department is a place where filmmakers, artists, designers, writers, and composers come together to make things. We value passion, curiosity, and equal parts fun and hard work. Our location in southern Minnesota gives us a unique perspective marked by grit, resourcefulness, and versatility. We're a young program that's quickly growing with students finding work and fulfillment in a variety of media-related fields.
Why choose our program:
proven industry connections

cutting-edge facilities

creative focus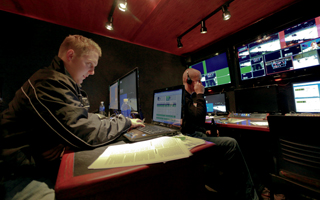 Broadcast
Our program boasts over 15 years of experience in sports broadcasting, including live sportcasts for the MSU Mavericks Division 1 Hockey. Recently we have branched out into community television and a range of other productions. Our broadcast students have gone on to work at large networks like ESPN as well as local affiliates and everything in between.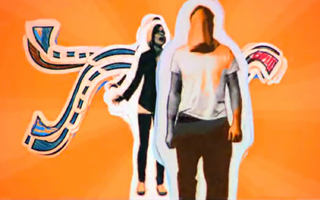 Motion Graphics
Our motion graphics, animation, and design students are pushed to generate creative ideas and execute ambitious projects. Students are exposed to a wide variety of techniques early on, which fosters fun, experimentation, and versatility. Graduates are finding work with a variety of companies, agencies, and studios both close to home and in Los Angeles.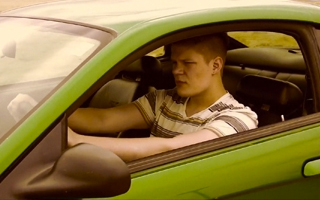 Film & Video Arts
The short film is a staple in this program. Our students are encouraged to write, direct, shoot, edit, and produce before choosing their specialty. The size of our program allows all students, including freshmen, easy access to our cutting-edge facilities and equipment. Many of our film students find employment in commercial work.
Freelance Remote & Studio Graphics Operator
Clients include ESPN and ABC
New York City Area
Regional Production Superviser
Mediacom
Minnesota/South Dakota Area
Freelance Director of Photography
Clients include Food Network, HGTV, Discovery Channel
Minneapolis, Minnesota
News Director
KWTX-TV
Waco, Texas
Motion Graphics Designer
Digital Kitchen
Los Angeles, California
Founder and Principal
Mojave Pictures
Austin, Texas
Producer
Fox Sports North
Minneapolis, Minnesota
Long-term Freelance Animator
Studios include Big Block and Troika
Los Angeles, California
Freelance Filmmaker
Work for Committee Films included production assistance for primetime ABC shows
Minneapolis, Minnesota
Broadcast Coordinator
Minnesota Twins Radio
Minneapolis, Minnesota
Art Director
Rosetta
Los Angeles, California
Audio Engineer
ESPN
Bristol, Connecticut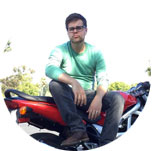 "Alongside many other important things, Bethany taught me how to learn. Critical thinking, industry awareness, and effective communication permeated every class I took and prepared me for a career in design. I learned professional level technical skills, which enabled me to make the most out of my two incredible internships with PromaxBDA. Bethany's connection with Promax and other industry leaders opened the door for my first job at Digital Kitchen."
– Matt Meilner ('12)
Art Director
Rosetta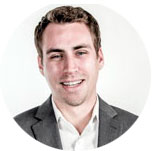 "Bethany opened up a lot of doors by giving me real-world experience in a high-stakes environment where no one else would have. Furthermore, the amount of creative control you get at Bethany is unprecedented. I don't know of any other place- seriously- in which you get so many chances to run your own show, produce your own film, and have access to the crew and equipment to make it all happen."
– Jonathan Hartwig ('07)
Founder / Principal
Mojave Pictures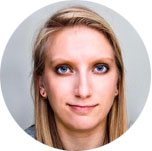 "This program challenged and tested me into my current position as a motion graphics designer. My portfolio was on point before I graduated with employers emailing me with freelance and full-time opportunities. The media arts major is growing rapidly and I'm honored to have been a part of it. I'm excited to see what's next!"
– Aimee Bruss ('15)
Motion Graphics Designer
Christian Broadcasting Network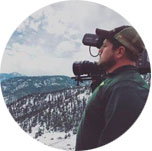 "Bethany was instrumental in helping me gain valuable experience and land a job at a big network right out of college. The tools and resources that Bethany has in the media arts department are some of the best in the country!"
– Marcus Taplin ('11)
Freelance Director of Photography
Minneapolis, MN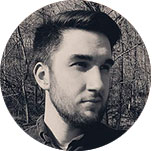 "The media arts courses gave me a great technical skill set. But each of my professors pushed me to be more creative and take bigger risks on projects—they always provided feedback on how I could improve. That is what made the media arts program amazing."
– Kadyn Wishcop ('16)
Motion Designer
Alpha Video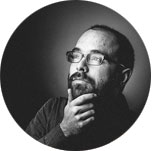 "The opportunities I was given as a Bethany student, whether it was the gear I had access to or the projects I took on, were key to helping me grow as a creative. Trial and error as well as constructive input from my professors were also a huge part of what got me to where I am now."
– Ben Lundsten ('12)
Photographer / Designer
Christians Forward
Visit Campus
Learn more on a campus visit!
The admissions office can provide a tour, talk financial aid, and schedule a class visit or meeting with a professor.
Visit Campus