Our events give students opportunities to showcase their work We also strive to connect students to the creative industry. In addition, guest speakers provide career insight and (often) give personal feedback through individual portfolio reviews. 
Previous Events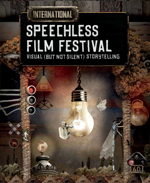 Speechless Film Festival
Presented by Bethany, the mission of the international Speechless Film Festival is to challenge individuals from different countries and cultures to communicate with each other through the universal medium of visual storytelling.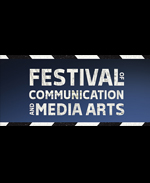 FOCAMA 2013 (Festival of Communication and Media Arts)
The BLC Studios Festival of Communication and Media Arts (FOCAMA) is the annual showcase of the creative media produced by Bethany students. Included in this years viewing will be the award-winning entries from the Broadcast Education Association Festival and The National Academy of Television Arts and Sciences.




PromaxBDA Sponsored Speaker: Murphy Gilson
Gilson is the Emmy Award-winning creative director for Audience, DirecTV's original content channel. Prior to that, he worked at Fox, TLC, and PBS, and for such clients as the NFL Network, Discovery, National Geographic Channel, ABC Family, G4, and GSN. He's also an independent filmmaker, having created films that have been a part of festivals such as Cannes and Cinequest. He lives and works in Los Angeles.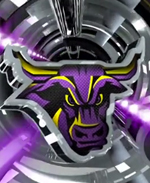 2012-13 Hockey Showcase
This event showcased the Bethany students  hockey sportcasts for Minnesota State University, Mankato, on Charter Communications.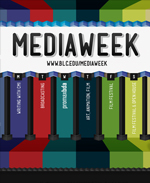 Media Week 2013
Bethany's presentation of exciting media-related events both on and off campus. All events are free.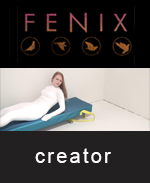 Winter  2012 Capstone Showcase
Graduating seniors presented their capstone projects. Presentations included a short stop-motion film, a 30-minute science fiction piece, and a short experimental film.




Speaker Series: John (JJ) Murray
Murray is the Executive Director of the Upper Midwest Emmys. He has 20 years of experience in video, radio, and television broadcasting. In November 2012, Murray spoke to our students about visual storytelling.



Speaker Series: James Gladman
Gladman is currently a professor of motion graphics at Savannah College of Art and Design. Gladman has 15 years of experience as Creative Director and Art Director for online, film, and broadcast media with organizations in New York, Detroit, and Minneapolis. In November 2012, Gladman presented his commercial and experimental work before reviewing student portfolios.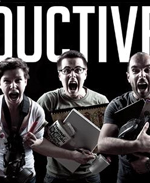 Spring 2012 Capstone Showcase
Graduating seniors presented their capstone projects. Presentations included commercial spots, short animated films, and a music video.



Speaker Series: Jeff Boortz
Boortz is an Emmy award-winning creative director with over 20 years experience building brands in the entertainment industry. Boortz's impressive roster of current and past clients includes Discovery Channel, Travel Channel, MTV, ESPN, HBO, CBS, NBC, FOX, A&E, Telemundo, BRAVO, Comcast, Charter Communications, and others. In September 2011, Boortz spoke with our students about his experiences and provided insight into the creative industry. He also spent time individually with students reviewing portfolios.