We had another great turn out for Red Eye 2023! Over 300 people came to watch nine short films made by our students in just one week. This year, we used props and genres to prompt the films. At the launch event the props were lined up on a table and each student group chose their object. Only after the prop was chosen did the students get to see the genre that was labeled on the bottom side. Props included a magic 8 ball, Rubik's cube, gnome, and kaleidoscope, to name a few. Some of the genres were noir, action adventure, post-apocalyptic, and sports. Ben made cool titles using Unreal Engine that shared the prompts in the showcase.
In addition to the audience favorite award, a judging panel of five BLC alumni came together to evaluate the merits of each film. This group included Karee and Michael Bless, Rea Kuske, Amanda Quist, and Josh Wierschke. It was a competitive year! Here are the results of the audience vote and the awards from the panel: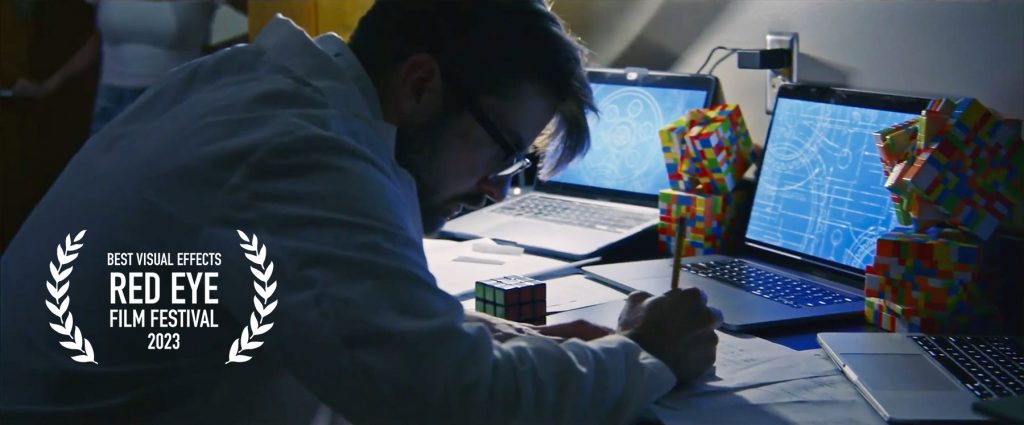 Best VFX: Twisted Fate
Aaron Kabengele, Alec Lade, Griffin Neeb, Corey Peters, Santiago Tenorio, Devin Ward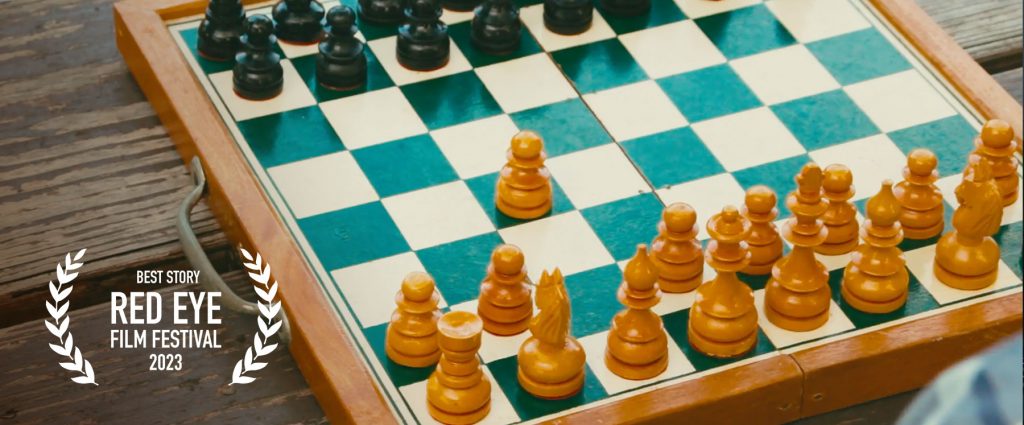 Best Story: At First Glance
Jaksyn Graham, Matthew Hahnke, Holly Harris, Coleton Pringle, August Ticknor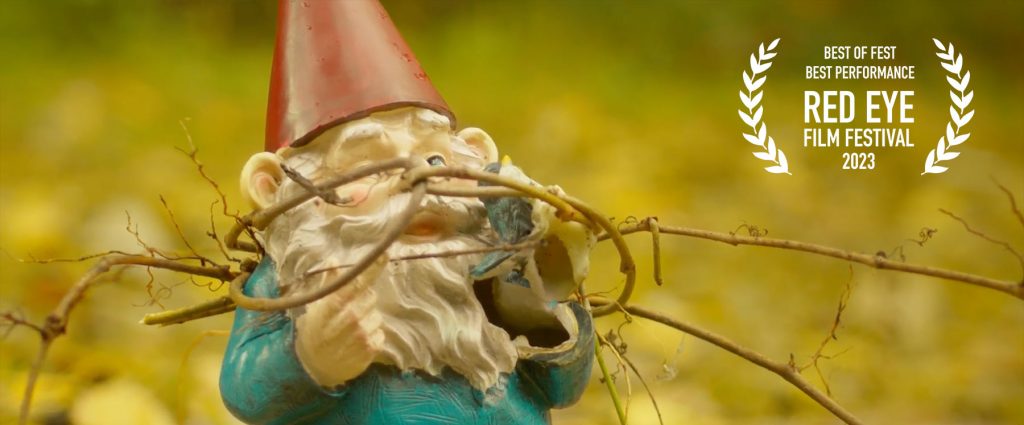 Best of Fest, Best Performance: Like Before
Noah Duquaine, Colin Neville, Joey Pasbrig, Noah Rittierodt, Ben Stelter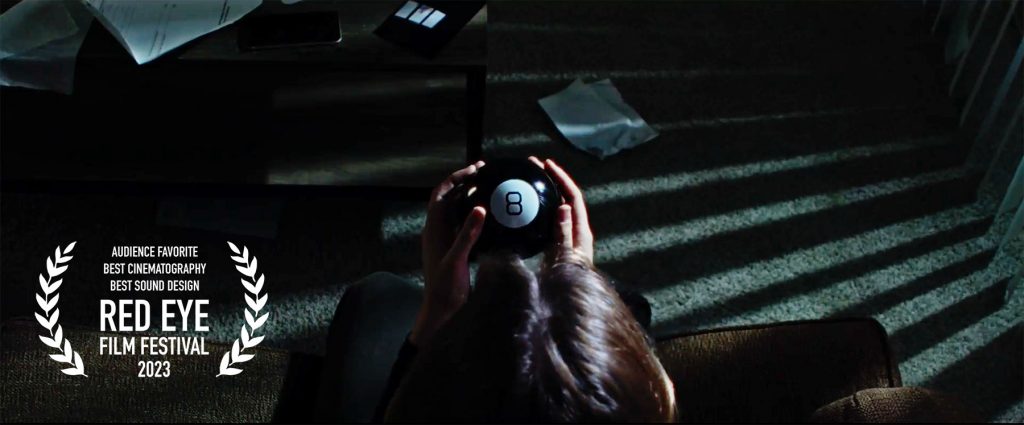 Best Cinematography, Best Sound Design, Audience Favorite: Without a Doubt
Noah Duqaine, Luke Haines, Noah Lippert, Daniel Norris, Tyler Pasbrig, Matthew Strom
We want to give a huge thank you to all the students who participated, to the audience for showing up to support student film, and to all the faculty, staff, and students who helped with the venue and set-up (including everyone in the YFAC for sharing the theatre!). We had a wonderful time and are already excited for next year!