Media Week, April 10-14, 2018
During this annual event we host a variety of creative professionals who provide insight into their industries. Media Week speakers generally represent various aspects of media production—art, broadcast, design, entertainment, film & TV, social media, and more. The week culminates with the international Speechless Film Festival.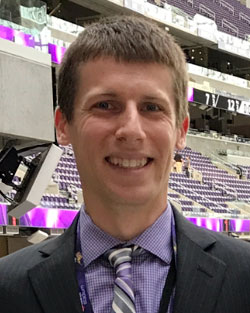 John Dvorak, Minnesota Vikings
Tuesday at 1:30 p.m. in Honsey Hall 129
John Dvorak is entering his 8th season with the Minnesota Vikings organization as an Account Executive in ticket sales. Dvorak worked with the Minnesota Twins, FOX Sports North, the Star Tribune, and Dick's Sporting Goods before landing with the Vikings full-time. John earned his MBA from Bethel University in 2016. He and his wife DeeDee currently reside in Richfield, MN.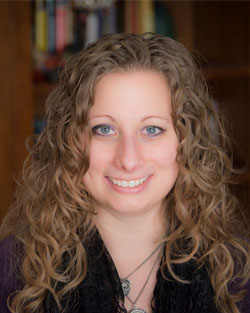 Gina Kammer, Editor at Capstone Publishers
Tuesday at 7:00 p.m. in Honsey Hall 129
The Life and Death of a Children's Book: Pre-reader through Young Adult and Everything in Between. Learn about the process of creating and publishing a nonfiction or fiction children's book—from its birth to its death. Along the way, gain industry insights and bust publishing myths. This overview will cover author roles, the various positions in children's publishing, how content development teams work together, and what it takes to complete and release a book.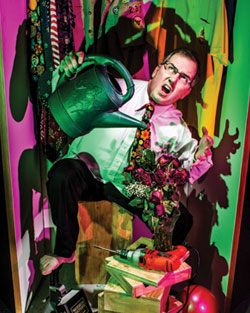 Wes Taylor, Professor at South Central College
Wednesday at 7:00 p.m. in Honsey Hall 129
Artist can't make a good living! Or can they? Wes picked up his first camera in Switzerland at 19. So for 2 years he photographed life in cities such as Basel, Bern, and Zurich. The Swiss Alps, castles and Swiss chalets made for easy subjects to photograph. But this was just a hobby. He went back to college and changed his major 5 times. He finally realized that he could make a great living as an artist. So he bagged the sciences and law school and went for it. He is glad he did. Come and learn how you too can be a creative and have a roof over your head. This talk is for you! Come with questions. Wes has been a commercial/industrial photographer and videographer, Boy Scout master, minister, CIO for several colleges, Chair of Minnesota Online, Rotary president, marathon runner, biker, educator and has almost died 3 times for fun!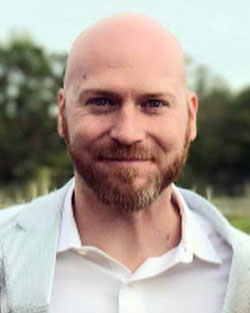 Mike Leyrer, Freelance Graphic Artist & Operator
Thursday at 3:00 p.m. in Honsey Hall 129
Mike will discuss his freelance experiences working in the sports industry in New York. His clients include ABC News, NBA Entertainment, and WWE.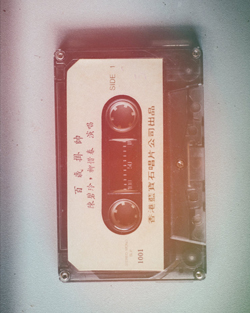 Student-Made Music Video Screening & Awards
Thursday at 7:00 p.m. in Honsey Hall 129
Student teams from Bethany Lutheran College and Minnesota State University, Mankato will premiere unofficial music videos created for songs released before 1980. This is the opening for the sixth annual Speechless Film Festival.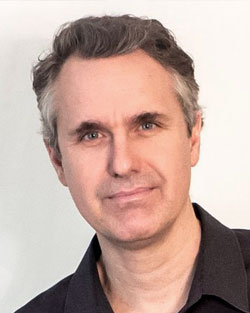 David Ash, Independent Filmmaker
Friday at 10:30 a.m. in Honsey Hall 314
David's feature film Twin Cities won Best of Fest in the Made in Minnesota category of the Speechless Film Festival. In this informal conversation, David will discuss how he got into filmmaking and provide an overview of his three feature films. He will share what he's learned about indie filmmaking in Minnesota while giving advice to budding filmmakers.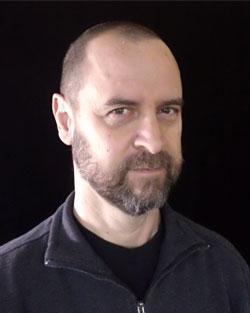 Jeff Boortz, Georgia State University
Friday at 2:30 p.m. in Honsey Hall 129
Jeff is an Emmy award-winning creative director with over 25 years experience building brands in the entertainment industry. His impressive roster of current and past clients includes Discovery Channel, Travel Channel, MTV, ESPN, HBO, CBS, NBC, FOX, A&E, Telemundo, BRAVO, Comcast, Charter Communications, and others. Jeff is an currently an Assistant Professor of Graphic Design at GSU and a creative director at ENVY, an event-based marketing firm with offices in Decatur and the UK. In this talk Jeff will discuss graphic design for experiential marketing including examples of his work for Google, Facebook/Oculus, and Microsoft Xbox/Mixer.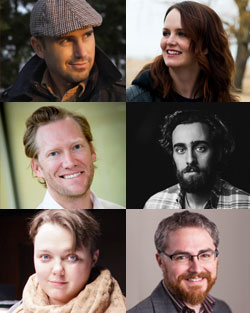 Speechless Film Fest Filmmaker Panel
Saturday at 11:00 a.m. in Honsey Hall 337
Jeff Boortz (see above) will moderate a panel of visiting filmmakers screening at the sixth annual Speechless Film Festival.