Media Week, March 14-18, 2017
Every March Media Week brings the creative industry to campus. We host several speakers from near and far throughout the week, which culminates with the annual Speechless Film Festival. Media Week speakers generally represent all aspects of media production—art, broadcast, design, entertainment, film & TV, social media, and more.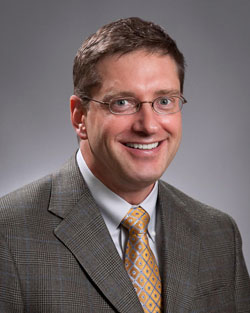 Brian Maciej, Lime Valley Advertising
Tuesday at 7:00 p.m. in Honsey Hall 129
An Integrated Marketing Communications approach results in a collection of communications materials that act in concert with one another, delivering consistent branding and messaging at every level.  But how do the teams creating the work figure it all out? Put a graphic designer, web programmer and content writer in a room together and start your engines! The left brain and right brain working together can be powerful but proceed with caution.
---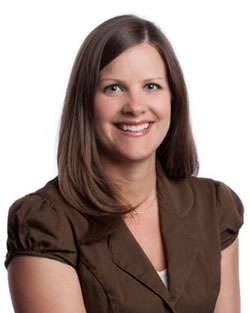 Vanessa Lambert, Fox Sports North
Wednesday at 6:30 p.m. in Honsey Hall 129
In her ten years at FOX Sports North, Vanessa Lambert has worked her way from production assistant to producer. Her work includes live games as well as pre and post game coverage for the Minnesota Twins, Timberwolves, and Gophers. In this talk she will provide an inside look at producing professional sports.
---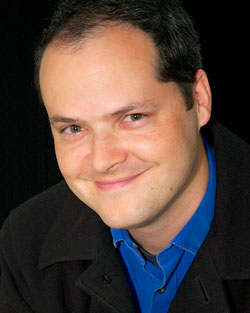 Steve Corona on Christian Filmmaking
Thursday at 2:00 p.m. in Honsey Hall 129
What happens when you combine a desire to share your faith with a passion to make films that speak to people on a deep and meaningful level? Steve Corona will share behind-the-scenes stories and clips from the movie "Priceless" to help shed light on the process of Christian filmmaking.
---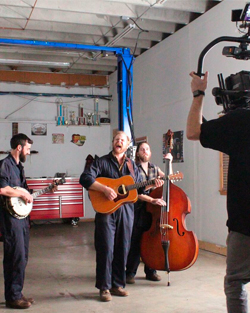 Music Video Premiere and Panel with True Facade Pictures and The Last Revel
Thursday at 9:00 p.m. at Kato Ballroom
The Last Revel concert will begin with a music video premiere and Q&A led by Jim Gullickson (KMSU) on the making of the music video with director Ryan Sturgis of True Facade Pictures, members of the band, and the lead actress. Tickets are $12 in advance, $15 at the door—buy now.
---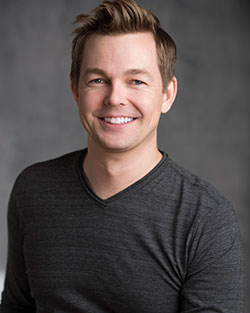 Jeff Bukowski, UnityWorks
Friday at 10:30 a.m. in Honsey Hall 129
Jeff is a video producer and editor at UnityWorks, a digital ad agency and powerhouse in the automotive industry. He has produced and edited thousands of videos for top automotive brands, agencies and dealer groups across the US and Canada. He has also worked freelance in a variety of roles for television shows on NBC, ABC & FOX, and has worked on projects with professional athletes, musicians & artists. He will talk about his experiences in the agency world and on the set. Jeff has a B.A. in Communication from Bethany Lutheran College and an M.A. in Art History from the University of Wisconsin-Milwaukee.
---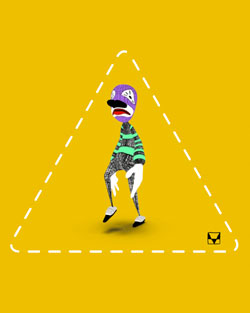 Luncheon featuring Michael Edwards, Animator
Friday at 12:00 p.m. in the Honsey Hall Board room (invite-only)
Michael received his formal art education at the Rhode Island School of Design, receiving his BFA in Film, Animation, and Video (FAV). He currently teaches animation at the University of Utah. Michael's work tends to brood over the absurdity of existence while accidentally implying the ineffable beauty of it all. Contact Amanda Quist to request an invitation.
---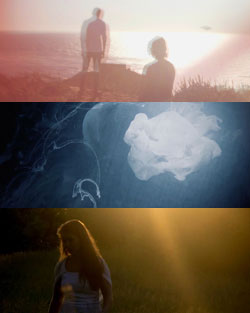 Filmmaker Panel: Experimental Storytelling
Friday at 2:30 p.m. in Honsey Hall 129
This panel features filmmakers Jesseca Ynez Simmons, Yohahn Ko, and Benji Inniger, all of whom are exhibiting in the 2017 Speechless Film Festival. Their discussion will address the nontraditional storytelling choices made in their notably artful and poetic pieces.
---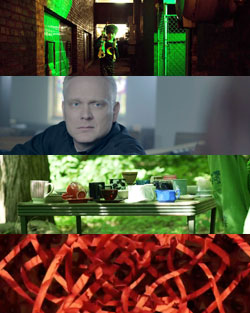 Pass Holder Breakfast and Filmmaker Panel
Saturday at 9:15 a.m. in the Honsey Hall Production Studio, Speechless Film Festival Pass required to attend
This panel consists of Minnesota filmmakers exhibiting in the 2017 Speechless Film Festival. The panel will be moderated by Amy Magnus, Ph.D., of South Central College in Mankato, Minnesota.