The best way to learn about our program and Bethany Lutheran College is to visit campus. Arrange your personal visit online or contact one of our admissions representatives to set up your visit. For questions about our program, contact one of the media arts staff or faculty members below.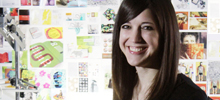 Amanda Quist
Faculty
Amanda is an award-winning designer and motion graphics artist. Her professional experience includes print & interactive design, motion design, and writing. She was also the lead staff member for Mankato Community Television (KTV) during and after its transition to Bethany's production studio.
507.344.7743
Send Amanda a message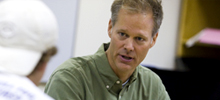 Andy Overn
Faculty
Andy is an incredibly skilled illustrator and designer who built Bethany's design and illustration curriculum. His professional experience includes design and illustration work for a variety of companies and freelance clients.
507.344.7398
Send Andy a message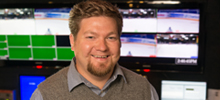 Greg Vandermause
Studio Manager & Adjunct Faculty
Greg brings nearly seven years of experience working at ESPN to his job as studio manager. He oversees the Maverick Hockey broadcast program, Mankato Community Television (KTV), and a variety of other initiatives in addition to teaching broadcast courses.
507.344.7742
Send Greg a message