On the afternoon of Sunday, June 14 the studio welcomed 22 high school students to campus for the first ever Red Eye Production Camp. The days that followed were full of film and fun. Here's what happened.
We began the camp with a couple of icebreakers including "the name game" and a contest to see which team could build the highest tower using only paper and masking tape.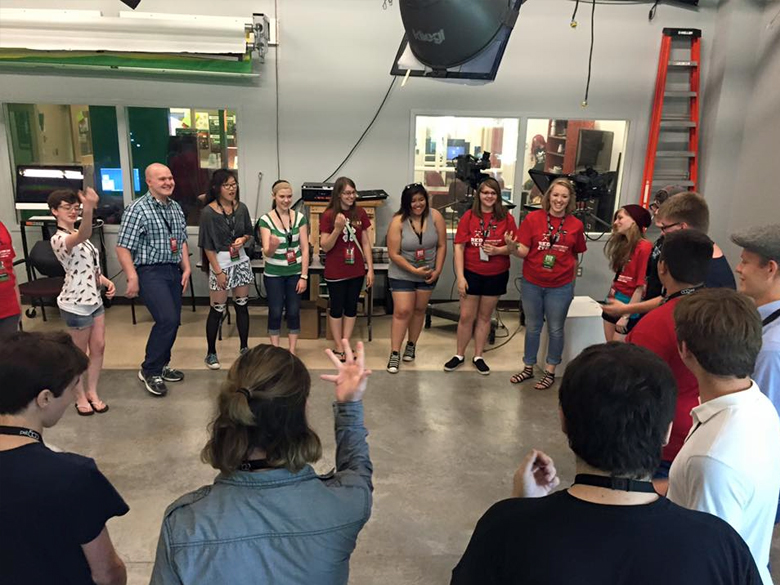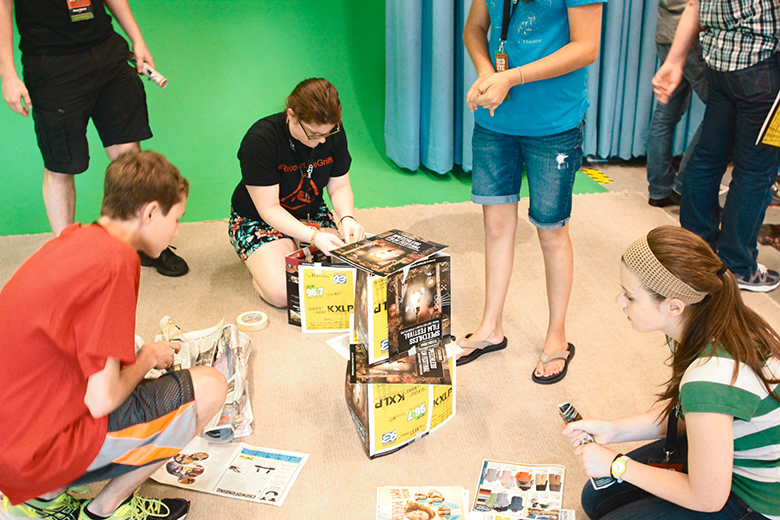 On Sunday night and Monday morning, campers learned filmmaking basics. Kurt took them through screenwriting and equipment training and Phil got everyone up to speed with Final Cut editing software.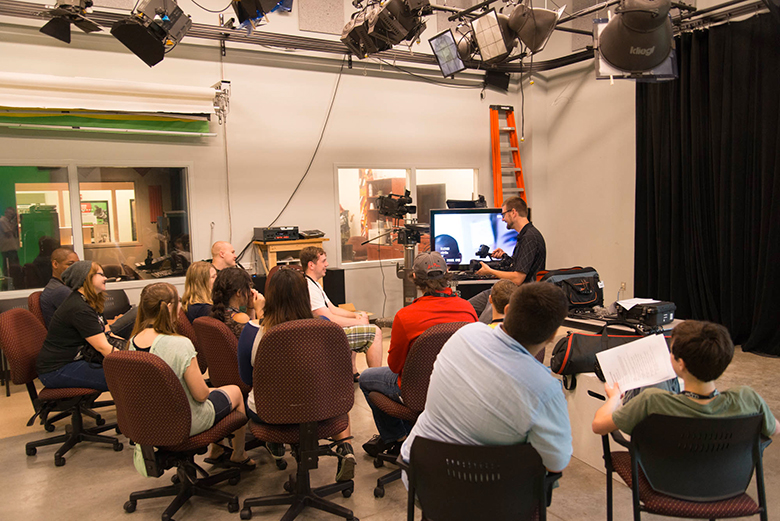 On Monday afternoon everyone broke into filmmaking groups to start brainstorming and screenwriting. Each team was given an emotion, a list of three props, and at least one actor to incorporate in their scripts.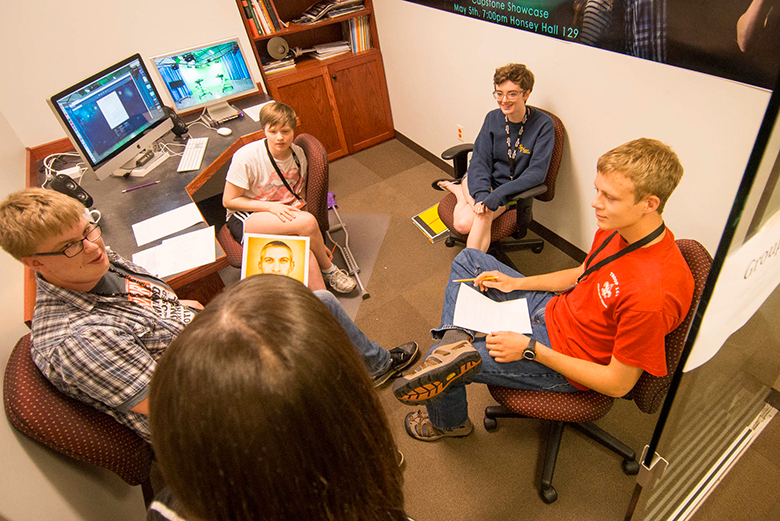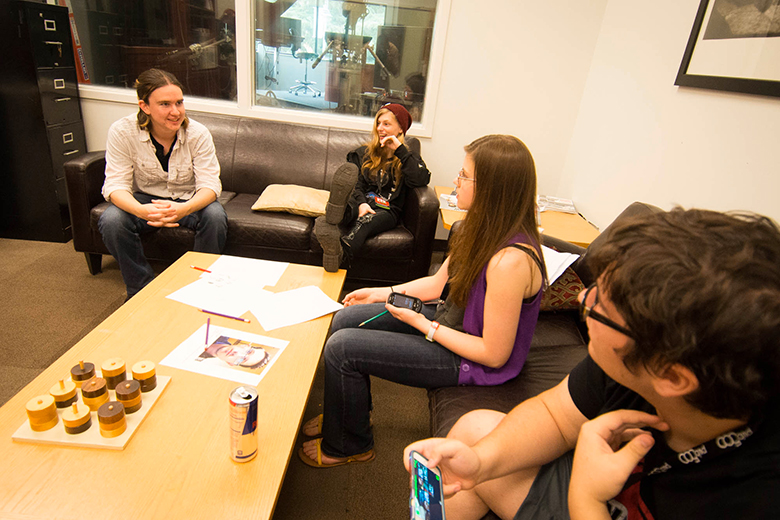 Most groups found that simply agreeing on a script idea is exhausting work. So we wrapped up Monday night with a much-needed blockbuster break.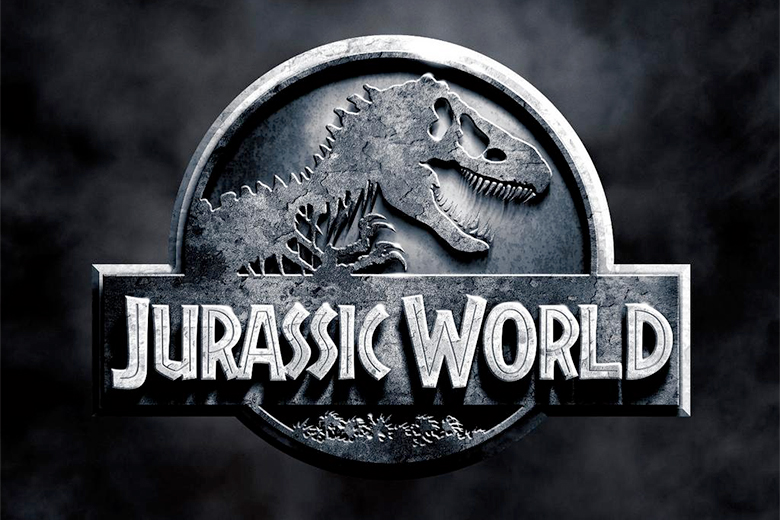 A couple teams were ready to start filming right away on Tuesday. The first crew was joined by others throughout the day, with most teams shooting both indoors and outdoors all over campus.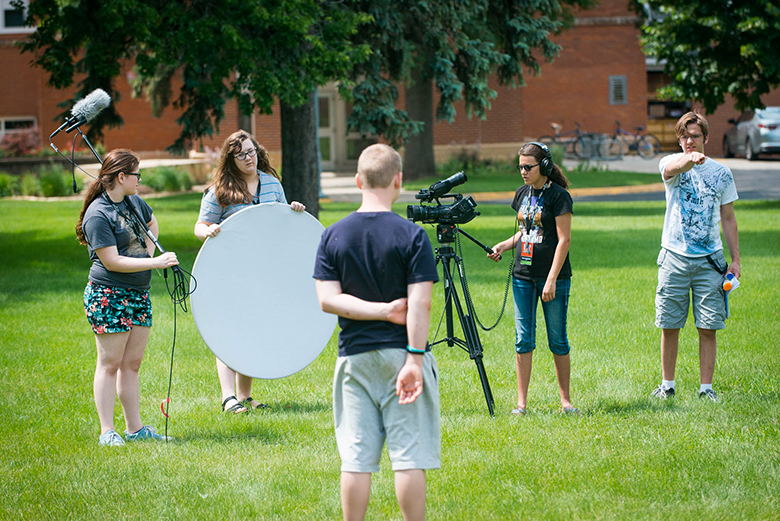 As footage was gathered, the editing lab became busy with teams working in post-production.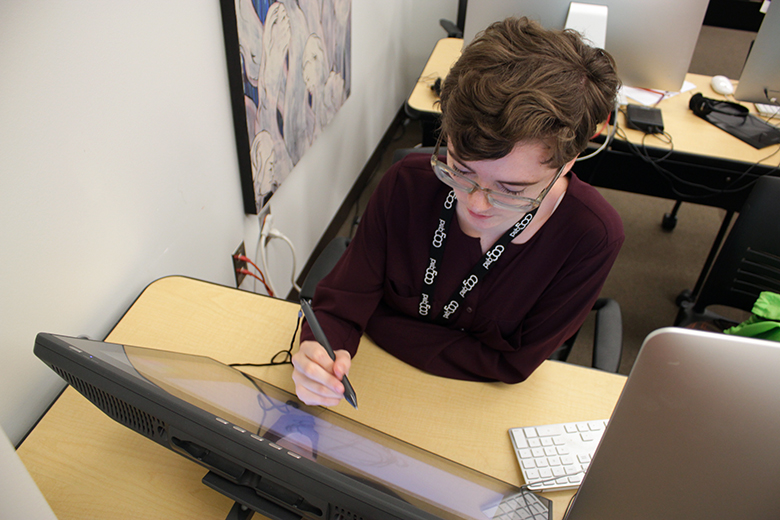 On Wednesday morning everyone piled back into the vans for a field trip to KEYC—the CBS-affiliated television station in Mankato. We got a tour and watched the 12 p.m. news show. We weren't the only visitors at KEYC…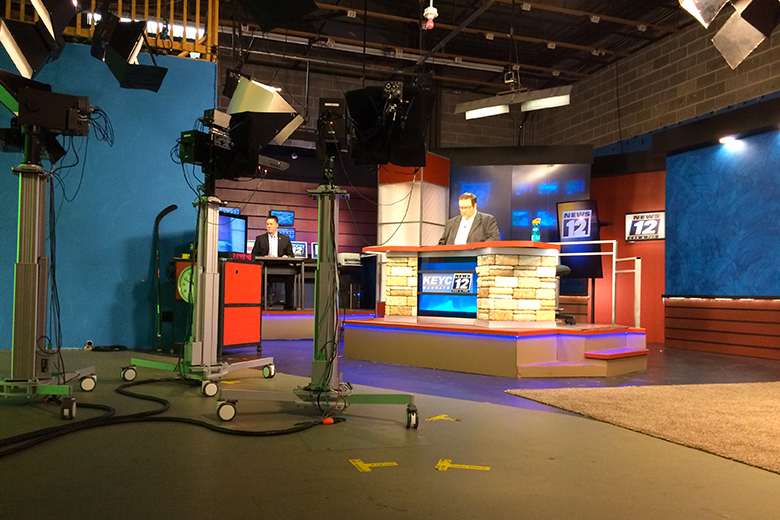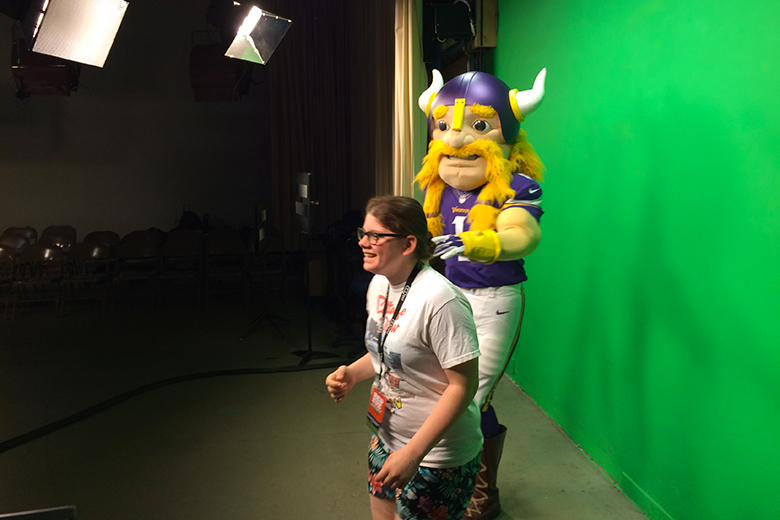 Wednesday night was a fun one. After grilling out, we used the Sony FS-700 to capture our campers at a high-frame rate. We used bright backgrounds for this shoot complete with costumes, confetti, and craziness.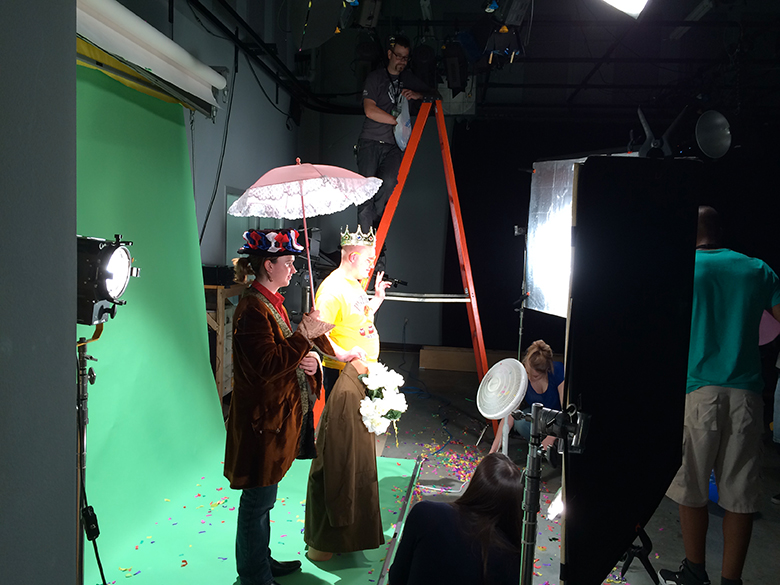 We used the footage to close the final showcase. Here's the final cut, edited by camp staff and media arts senior Marcus Ruiz.
On Thursday the campers got some hands-on experience with processes they witnessed at KEYC. They manned the control room, cameras, and front desk in a series of news-room demos directed by Ben Weber, KTV intern. We watched the best cuts at the final showcase, where family and friends joined the campers to watch their movies in the film viewing room. It was a full house!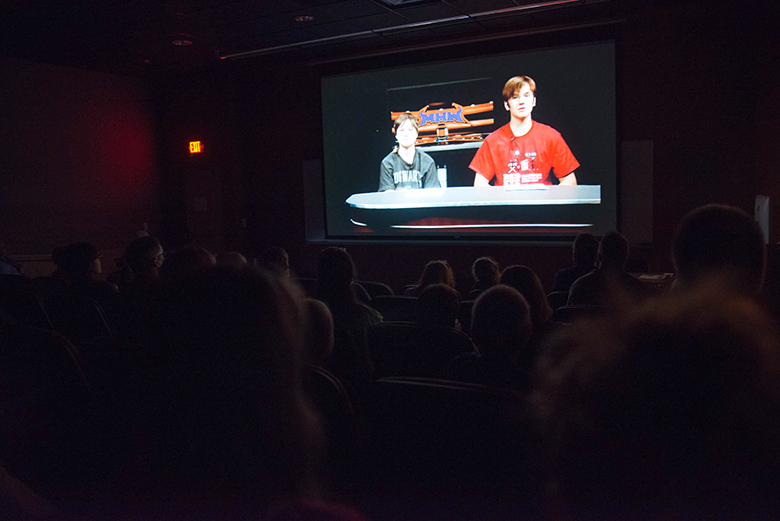 And now, without further ado, we bring to you the final showcase of the first ever Red Eye Production Camp. It was a first-year full of unexpected surprises, but we can't wait to do it all again next June. Enjoy the films!