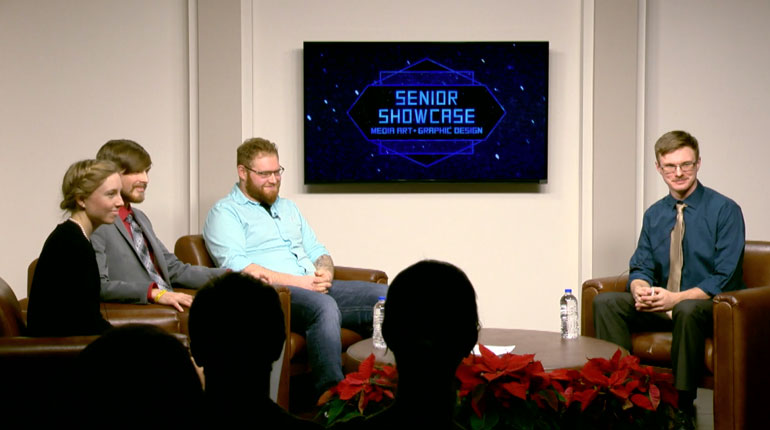 Congratulations to this fall's media arts and graphic design graduates Emma Hislop, Zach Dantzman, and Kenny Ramirez, Jr. These students presented work from their capstone projects or internship experience to a live audience in Studio A. The showcase was hosted by the affable Michael Bless (media arts senior) who interviewed each of the graduates. What follows is a summary of each student's project.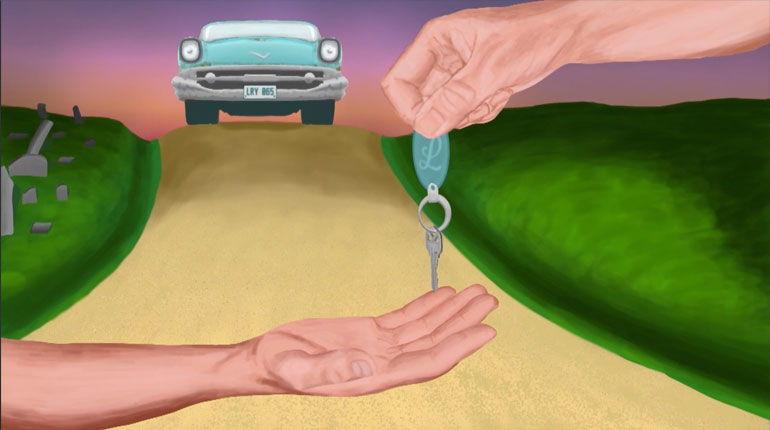 Graphic design grad Emma Hislop created an illustrated book and animation for Larry the Car, a short story written by her father. This was a great final project for Emma because of its multimedia components. She was able to use skills in print layout, illustration, animation, and more in the final portfolio pieces.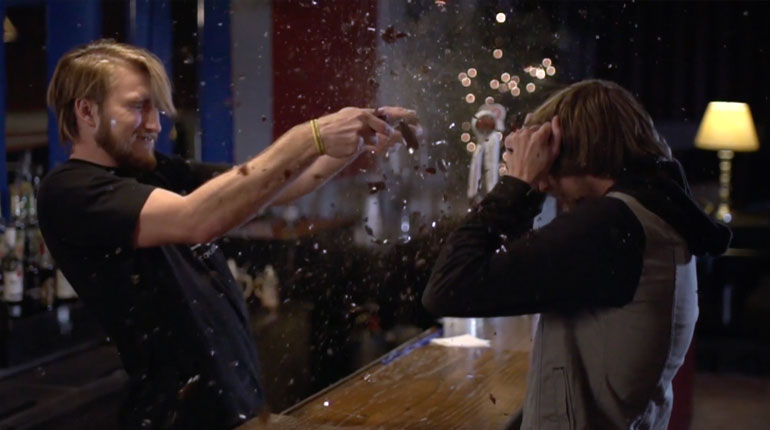 Media arts grad Zach Dantzman directed and starred in a film that showcased his chief interest—fight choreography. The film showcases his abilities as a performer while also showing his directorial vision, complete with slow motion bottle breaks and an unexpected ending that might involve donuts.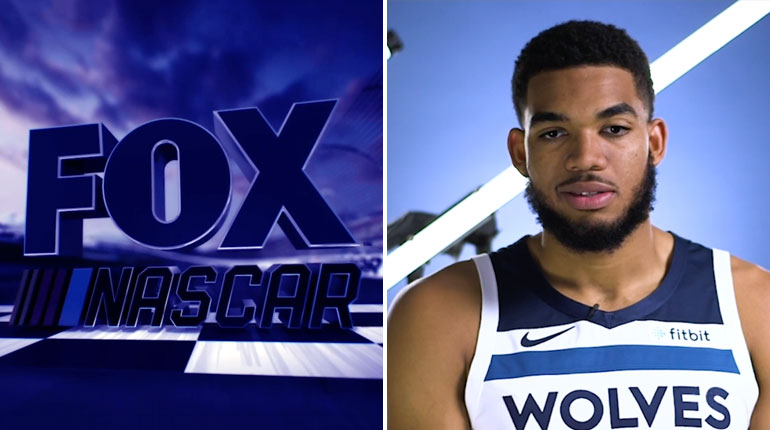 Kenny Ramirez was the second media arts graduate. He presented a reel of editing work he completed as an intern for Elite Edge Productions in Minneapolis, MN. Kenny credited his practical experience in the Maverick Hockey Broadcast program with his ability to work with sports content at Elite Edge, a position he was connected to through other MART alumni.
Overall, this was a fun and diverse showcase that exemplified the range of MART and design work happening at Bethany. Congrats again, grads!