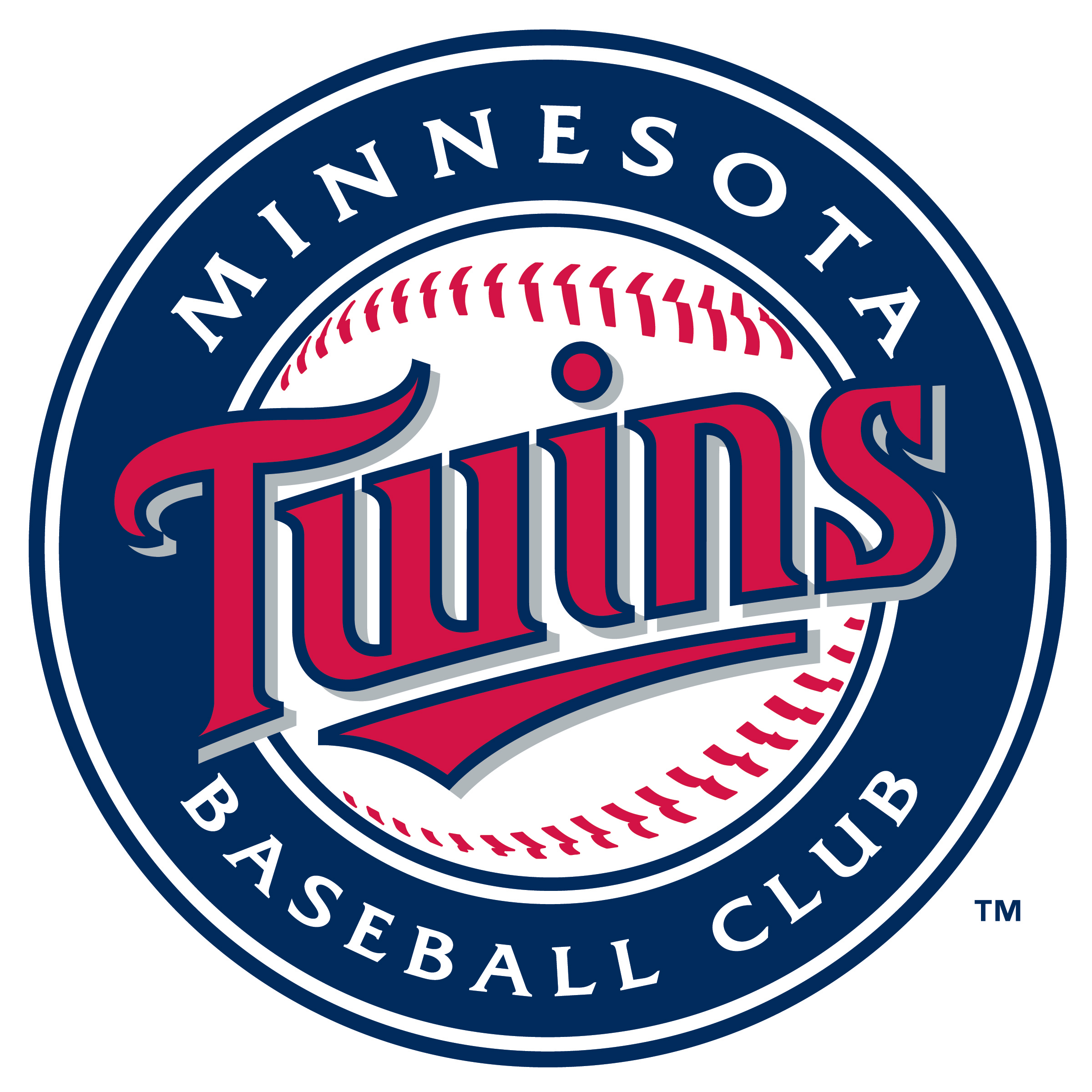 Many of our recent alumni updates feature graduates from the last year or two. But Andrew Halverson is a different case—he's gearing up for his tenth year with the Minnesota Twins. Andrew started with the organization as a Twins Radio intern in 2007 while he was still a student at Bethany (2007 was also the first year the Twins owned their radio rights, WCCO had owned them previously). At this time, the media arts program as we know it today didn't exist. The studio was located in an older building and broadcast and video production lived under the umbrella of the communication major. To accommodate Andrew's unique opportunity with the Twins, Bethany worked with him to complete his final 9 credits during the '07 spring semester, which allowed him to meet his graduation date. After completing his internship, Andrew stayed with the Twins as an assistant producer.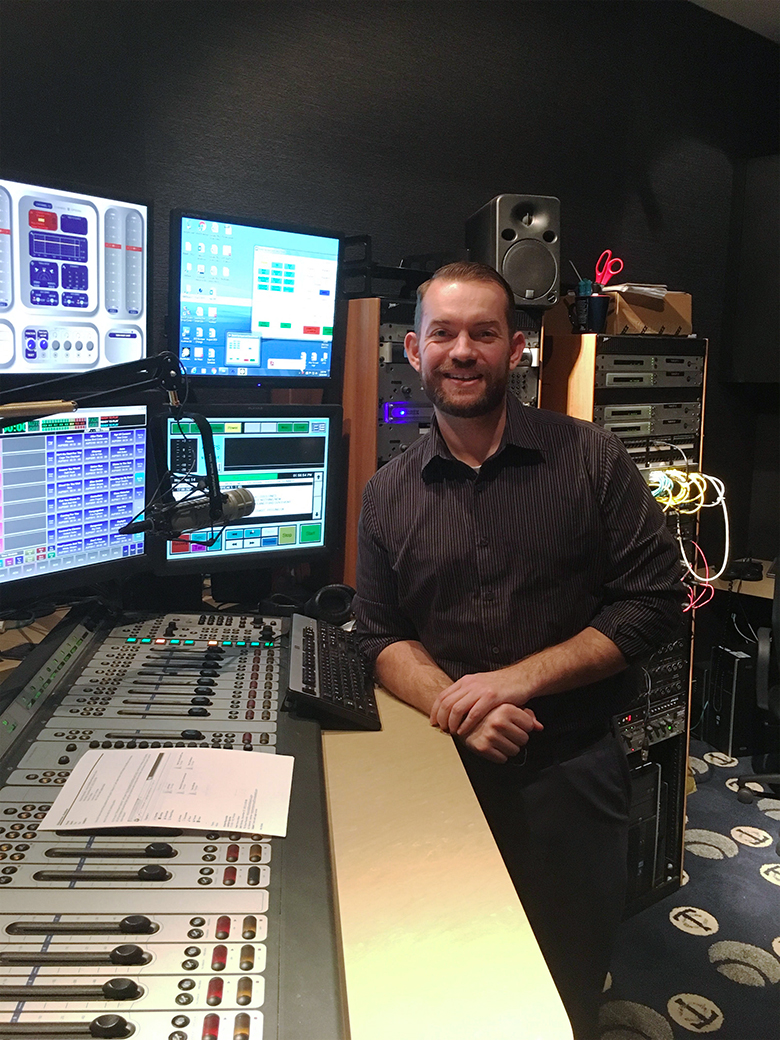 We're particularly excited to catch up with Andrew because he was recently promoted to the position of broadcast coordinator. While he is still very much a part of the Twins Radio team, his new responsibilities have expanded. He now works to ensure the Twins Brand is consistent across radio, television (Fox Sports North), social media, and a main conduit from Major League Baseball.
Andrew's experience comes with great advice for students looking to work in sports. "It's an extremely competitive industry," says Andrew. "The one thing you'll learn, especially on the broadcast side, is that you have to earn experience through multiple opportunities in order to progress your career. I worked for several different companies during my tenure with the Twins. I always looked for different ways to set myself apart in order to be a value contributor in all of my work."
This philosophy is evident in Andrew's early work with the Twins. Because the department was so new, he had an opportunity to create what the position has become today. Andrew breaks down his internship into three pillars.
Advertising: I was part of a team that would help sponsors create messaging to fit their branding. Some companies have their commercials preproduced to play as is, but a high percentage rely on the Twins Radio staff to craft the script and produce the spot with professional voices, music, and sound effects. Furthermore, our radio broadcasts are a 4-hour marketing vehicle for the Twins brand. We promote upcoming ticket deals, promotional giveaways, appearances throughout the community, etc.
Creative: We created pre/post game shows for the entire summer. I interviewed players, coaches, and the manager to generate interesting and informational storylines for our shows. Segments weren't limited to on-field insight but also included lifestyle and community pieces. As society consistently changes the way they consume information, we are always looking for different ways to engage our audience.
Engineering: All areas of broadcasting involve a level of understanding technology. Bethany helped me stand out in this area above the rest. My work with the Maverick Hockey broadcast helped me be involved in installation/troubleshooting different equipment around the studio immediately. Now I can look back on fun projects such as building out the new radio studio in Target Field in 2010.
This internship is everything we encourage our sports broadcasting students to work towards as they look to build fulfilling careers in the industry. And Andrew's career is a great study in what it takes (both in skill and in motivation) to move up the ladder. "In my opinion, it's more than hard work," he says. "You have to be able to step back and ask yourself why you are doing the work. Does it benefit the product you are working on and does the experience benefit your growth and your goals? Be aware of who you are and how you affect the people around you. New opportunities are always about timing, this kind of hard work will help you be in the right place at the right time."
Since Andrew graduated from Bethany in 2007, the size of our program and the value of college generally is more frequently questioned (and understandably so). But Andrew's closing comments are a testament to the fact that our size is our strength and that the undergraduate degree is tremendously valuable to those who learn about themselves by simply trying things out:
"You have a unique opportunity at Bethany Lutheran College. Bethany is a smaller college in terms of students, but not in opportunities. I'm a big advocate of taking advantage of every opportunity that you can…not just to figure out what you want to do, but to also figure out what you don't want to do. I was involved in a couple different activities while at Bethany that I knew afterward were not my strengths. However, I learned a lot from the people that were skilled in that area. It helped give me direction and expand my horizons through their perspectives. College is a great time to learn about yourself…the more you learn, the more confident you can be. I'd be remised if I didn't say to utilize the mentors/professors around you. There are a lot of people that helped make me the person I am today. Above all…God always has a plan for you. I am extremely grateful for the blessings He has given me."
This story is a great reminder of the relative newness of our media program. It's exciting to see our early graduates grow in influence and we look forward to more exciting announcements. Until then, a big thank you to Andrew for making us proud and inspiring a new cohort!