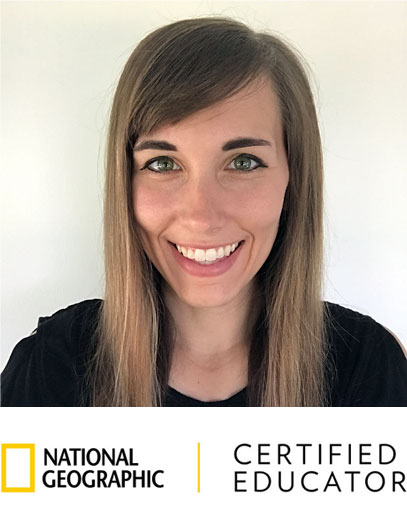 We recently caught up with 2013 grad Stephanie (Erlandson) Heidorn, who has followed a different creative path than most of our media arts grads. Her primary interest after Bethany hasn't been her own creative work (although it is very good) but that of others.
After graduating in 2013, Stephanie spent several years teaching design and technology at a variety of schools ranging in location from Minnesota to the Dominican Republic and South Korea. "The diverse and amazing experiences I had at these schools motivated my interest in creativity, its place in education, and differences/similarities in international understandings of creativity," she writes. Stephanie is now a graduate student in the College of Design at the University of Minnesota, where she teaches and assists with undergraduate design classes and researches the concept of creativity and how it can be better taught in the classroom. She plans to complete her MFA in Graphic Design next year and go on to earn a PhD.
When asked what she remembers most about Bethany, Stephanie lists her relationships, the Bethany community, and the college's commitment to Christian values. You can read more on her alumni profile (soon to be published on the BLC website—we'll update this page when it's published). But for now, here is one of our favorite excerpts. It describes (at least we think it describes) some of her novel work pitching bands on music video projects and pioneering a student-run production company:
"Every college/university design program teaches technical skills; most of these programs also offer additional opportunities for learning that are unique to their program. For me, Bethany went one step beyond this and provided an environment that allowed me to create my own opportunities. I was encouraged to pursue areas and projects of interest that perhaps were not part of the designated curriculum."
– Stephanie Heidorn ('13)
Thanks for the update, Steph! We're proud of the work you're doing and welcome your insights on how to improve our teaching!