We have big news for our hockey broadcast program! This fall Maverick Hockey entered into a new partnership with KEYC, which will be the new broadcast home for all Minnesota State Men's home games. These sportscasts will continue to be produced by our team at BLC Studios and will now air on Circle, a new channel you can read more about here. This partnership is very exciting for us, as the broadcasts we've been doing for over 20 years will now make it into even more homes.
This past Saturday was the first home game of the season, as the MSU Mavericks took on the Minnesota Gophers (longtime rivals). In addition to the new partnership with KEYC, BLC Studios also simulcasted on FOX9+ in the Twin Cities. This gave students real experience coordinating a game on multiple networks—Circle, FOX9+, and FloHockey.
"There are many moving parts to putting on a game—cameras, replays, sounds, and graphics. Now throw in the fact that you have to coordinate with multiple networks so they can receive the feeds and  insert commercials at the proper time. It's a huge learning experience."
– Greg Vandermause, studio manager
Brian Christensen ('15), who directs both pregame and postgame shows on Ballys Sports North in Minneapolis, spent the day with the broadcast students guiding them through how the process would work. Brian set the temp and energy level right away and the students followed his lead.
The students were up to the task and the show went smoothly. As a bonus, the Mavs defeated the Gophers 3-2! Here are a couple photos from the day: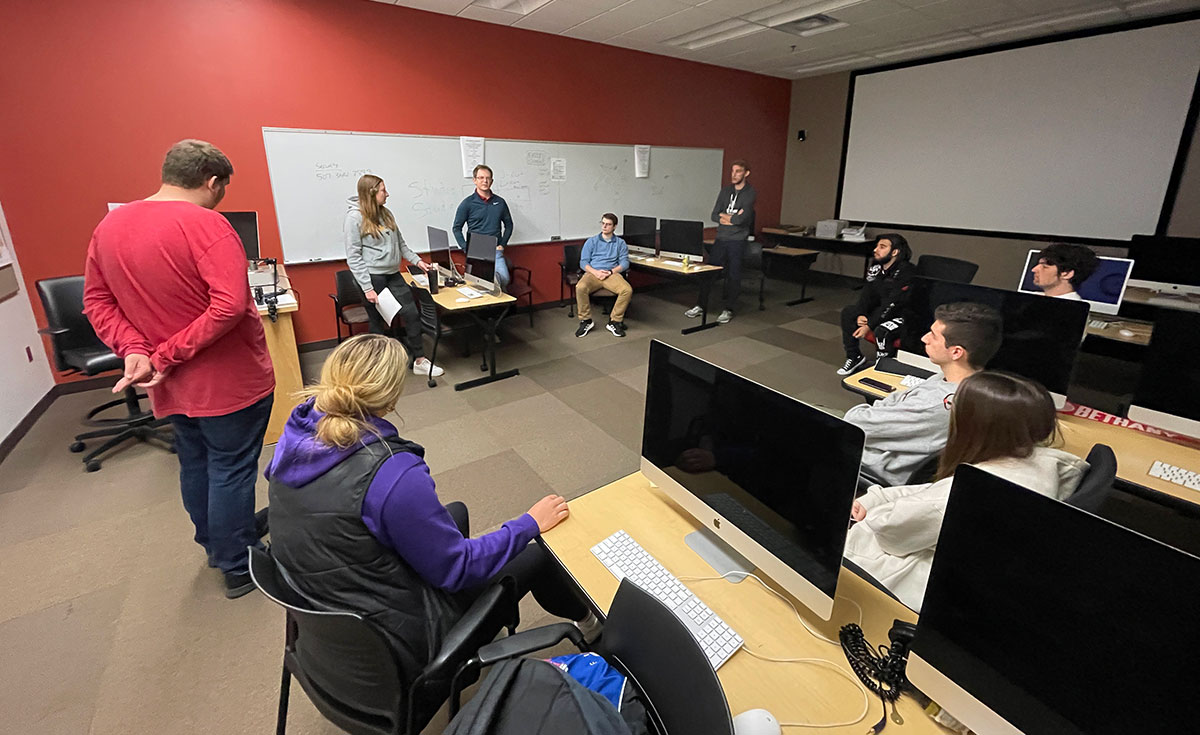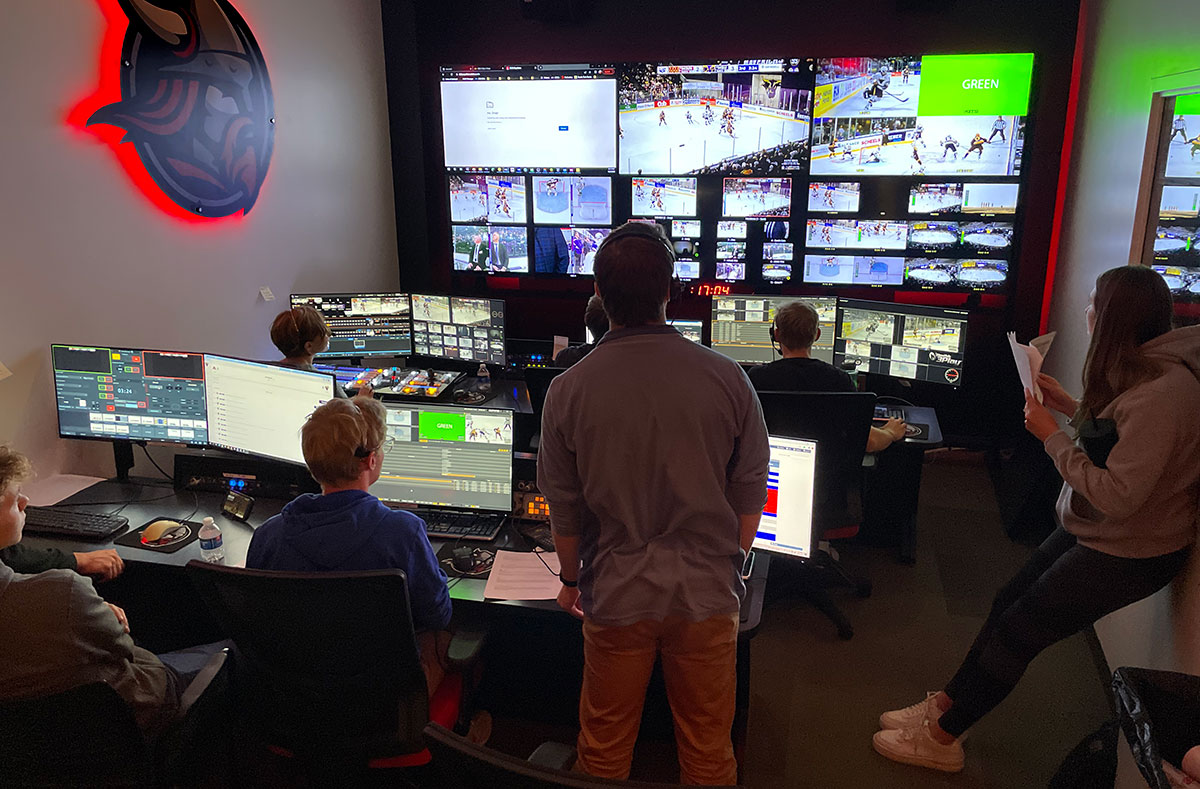 It's easy to take for granted the technological needs for this event. Greg spent a ton of time with IT during the week prior to make sure we could send a direct line to KEYC, FOX9+ and FloHockey while also streaming BLC Men's and Women's Soccer at the same time. This schedule was so intense that it was covered on Greg's snapchat, which is almost as prestigious as the other networks mentioned in this post.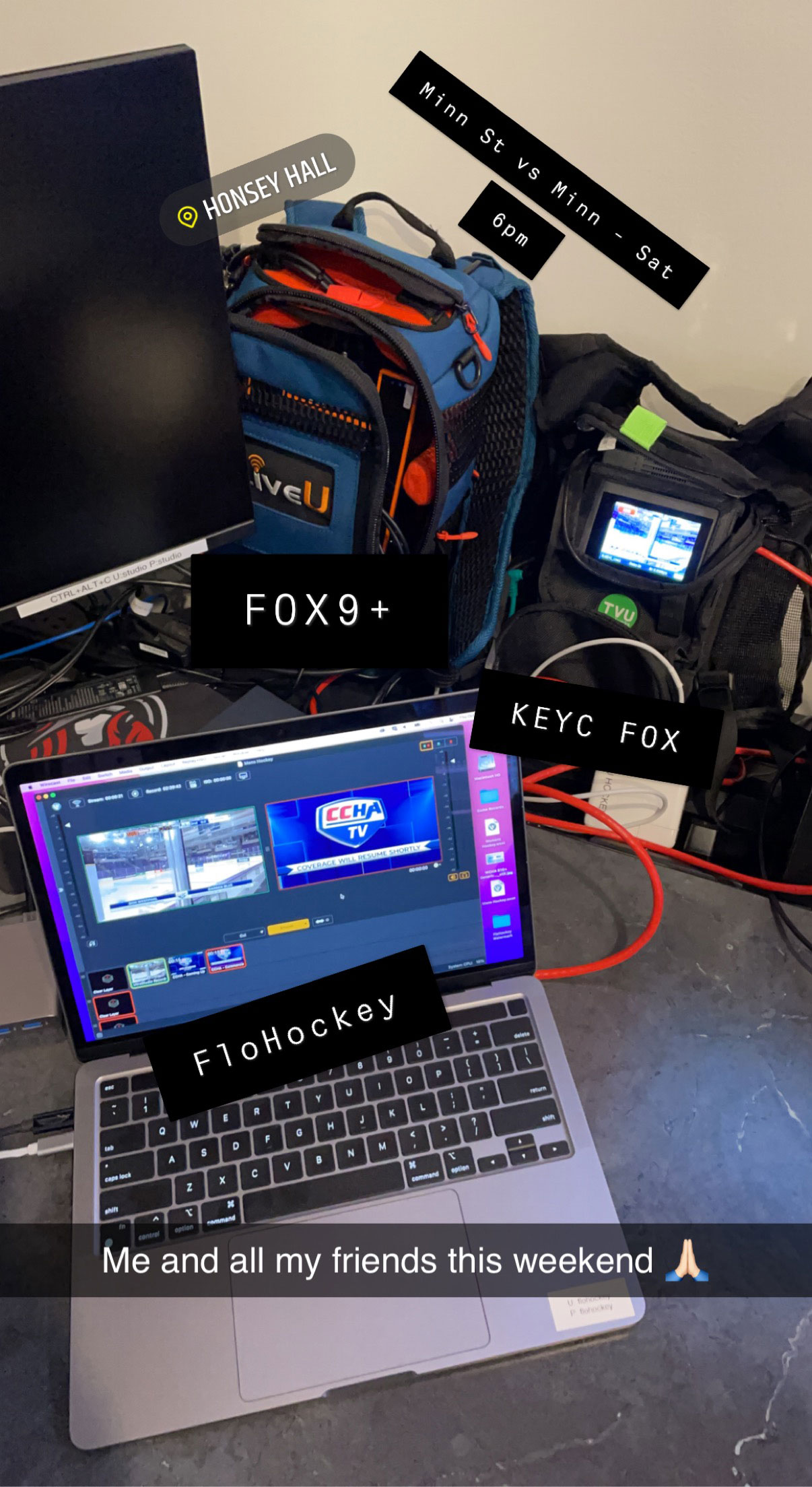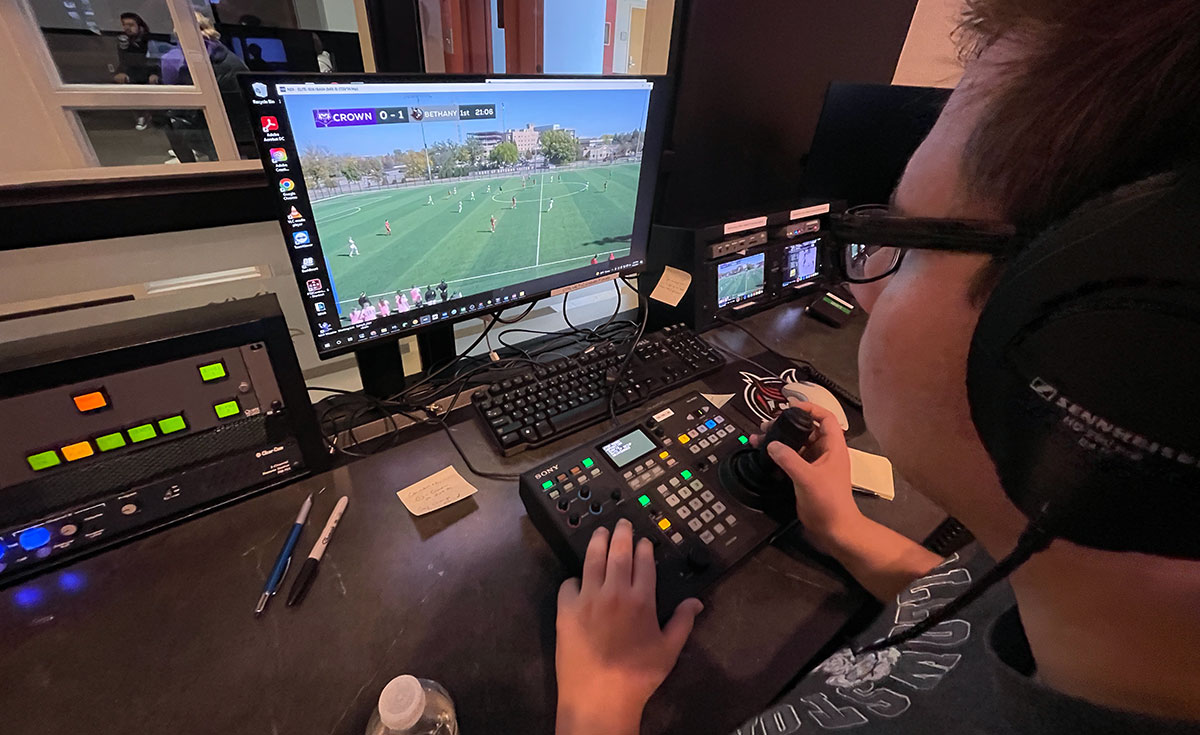 Photographic evidence of the soccer corner in PCR A.
This was a huge weekend for our broadcasting program, which proved once again their professional capabilities! Congratulations to Greg, Brian, and all of the students involved for pulling this off. They'll be at it again on Friday, October 14, as the Mavs take on Bulldogs at home.