This July we're joined by several new faces in the studio as the campus hosts 23 visiting students from United International College (UIC) in Zhuhai, China. These visitors are here for Bethany's Summer Study Program, a 1-month, 6-credit program where students take a sociology course in addition to either a video production or psychology course.
The students who chose video production have been producing network IDs and television shows, including a cooking show for KTV in which one of the students demonstrated how to make several Chinese dishes. In the following weeks they will also do commercial video work for a local client.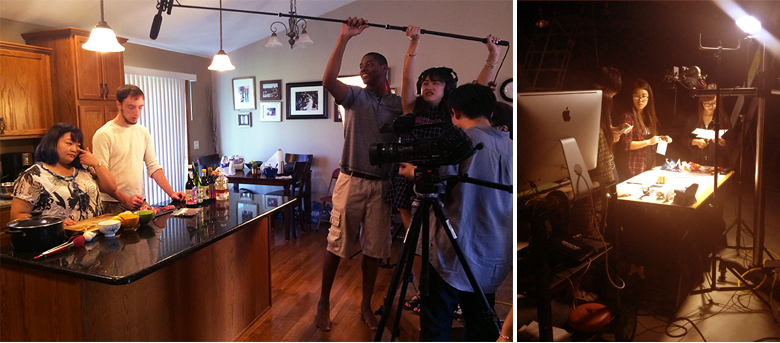 Kathy Bruss (program director) and Kurt Paulsen (instructor) have been involved with this program for 5 years. This is the first year that paid interns have been hired for the program—including media arts students Marcus Ruiz and Josh Kloster. The interns also work as residential assistants.
The program includes several regional field trips and activities, a host family stay, and a trip to Los Angeles.
We're having a lot of fun with these students and interns—it's an awesome, energetic group—and we can't wait to see more of their productions in the second half of the program.