Bethany hosted a "Business After Hours" event this week where many local business people came to socialize and tour the BLC studios. Attendees could take pictures on the Speechless Film Festival red carpet, see the facilities that Bethany has to offer, and meet some of the staff and students who make things happen.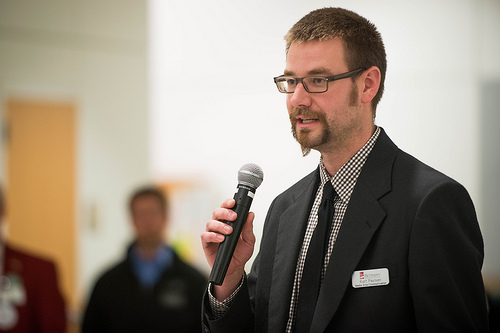 Kurt Paulsen gave an update on the Speechless Film Festival, which is currently open for entries for the 2014 festival.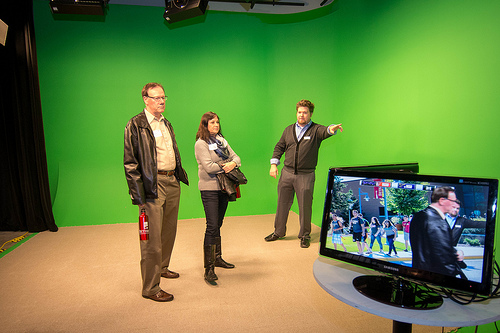 Greg gave tours of the studio and showed off the green screen, which turned out to be quite a crowd pleaser. As attendees walked through the studio, they viewed video from the Midnight on the Interstate music video and behind the scenes footage, listened to remixed music in the sound booth, got to sit on the set of the Maverick Hockey Pregame show, and were shown the inside of the production trailer by members of the Hockey Broadcast crew.