This weekend was one of the busiest for the studio this semester, if not the entire school year. There were eight different shoots spanning from Friday to Sunday, and many of them were multi-cam productions.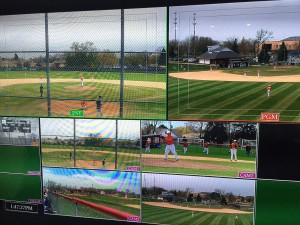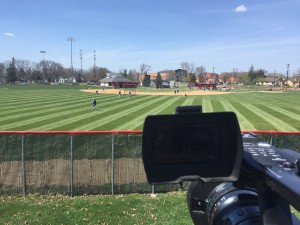 Friday, the broadcasting class did live-to-tape recordings of the BLC Baseball home game. The games provided a chance for students to set up cameras and run cables off-site, albeit just a few hundred feet from the studio. The taped broadcast made use of the studio cameras, the production trailer, and a lift to get a high angle from the outfield. The class also taped the first of the two Saturday games before the weather started to get dreary.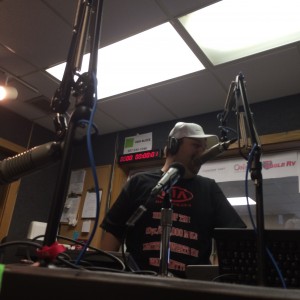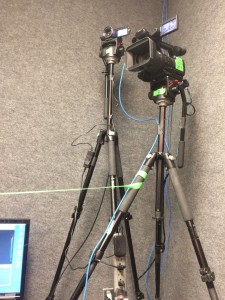 Friday was also the day for recording set-up and testing at a local radio station, as DJ Brad Steele attempts to break the record for longest on-air DJ stint. The project presents its own unique set of challenges–figuring out how to record for eight days straight without any breaks. The attempt kicked off Monday morning at Z99.
In addition the baseball game on Saturday, students from Stone Path Studios needed to record the Mankato Figure Skating Club as they performed their annual ice show. This was another multi-cam shoot with three cameras. The show was recorded on both Saturday and Sunday to ensure a great performance from all the pieces.
Saturday was also opening weekend for the BLC Theater's production of Metamorphosis, directed by Benji Inniger. Media students put together a three camera production to film the play for campus archives.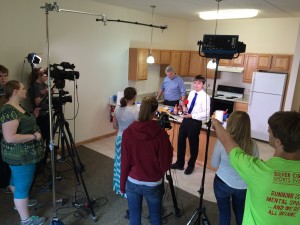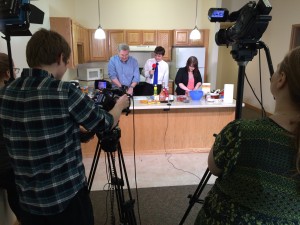 On Sunday the students from the Audio Video Production class filmed their final project, The Bethany Bake-Off: Cheesecake Edition. The five camera shoot included two GoPro cameras to get some close and interesting angles. Later in the afternoon the advanced production class began filming a music video in Studio B. The music video is for a Mexican song which is translated as "I don't want to live in your shadow anymore Satan." This song focus on the life and troubles of this world.