And have you noticed film is back? Interest in film has been growing steadily for about five years! This is evident in the growth of Facebook groups, Youtube channels, and websites focused on film photography. This resurgence is happening with both hobbyists and professionals alike (including some of our grads). We're posting about our campus's darkroom today because we've discovered too few people know about it. Thanks for the photos, Denice!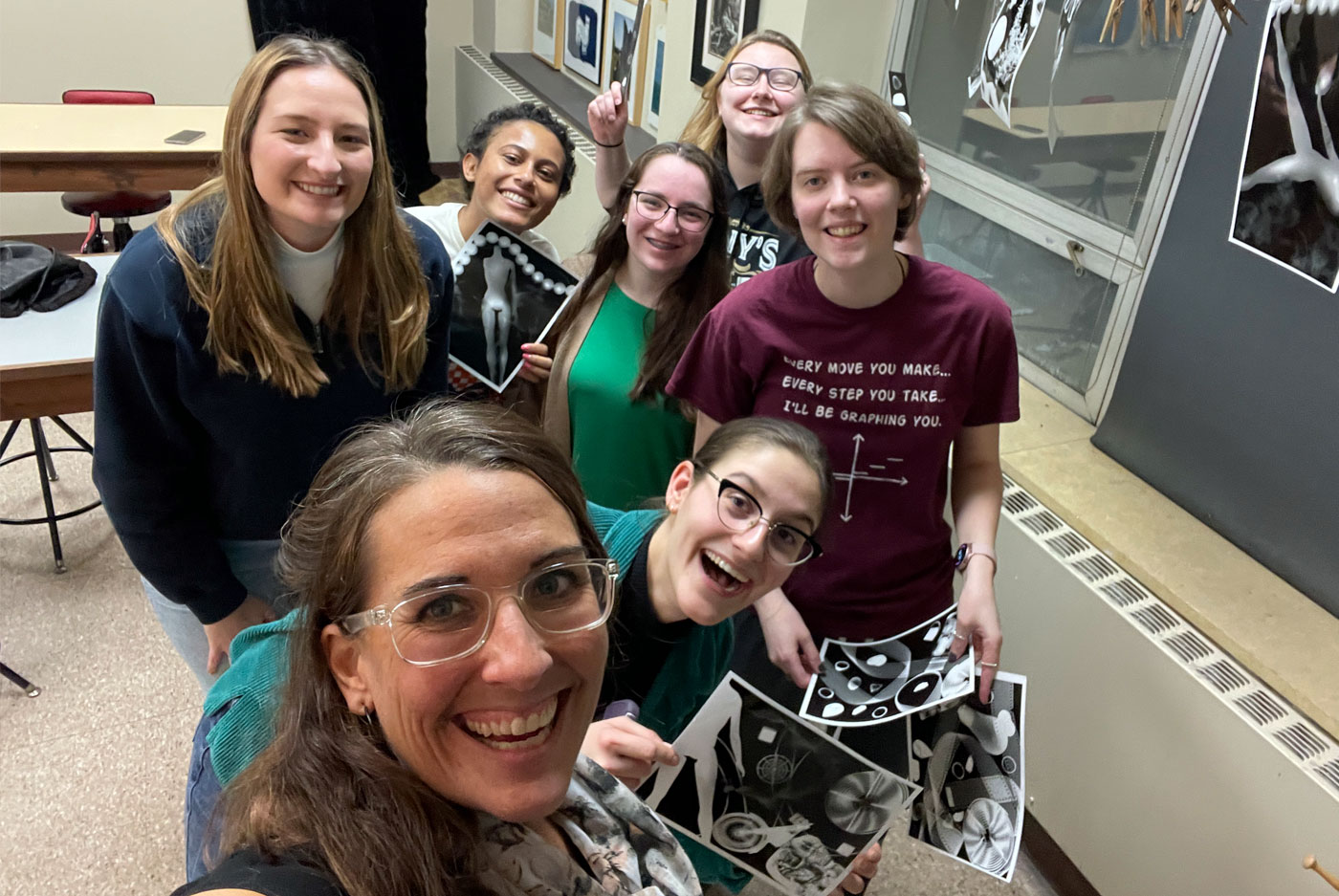 Our darkroom is currently used in the course MART 113 Photography 1, club activities, and independent studies. Working with film is both a therapeutic process and a serious art form. Many artists choose film because of its inherent richness, aesthetic, and authenticity. While we also love the archival nature and limitless editability of the digital workflow, there's something incredibly special about the one-of-a-kind prints that result from hours in the darkroom.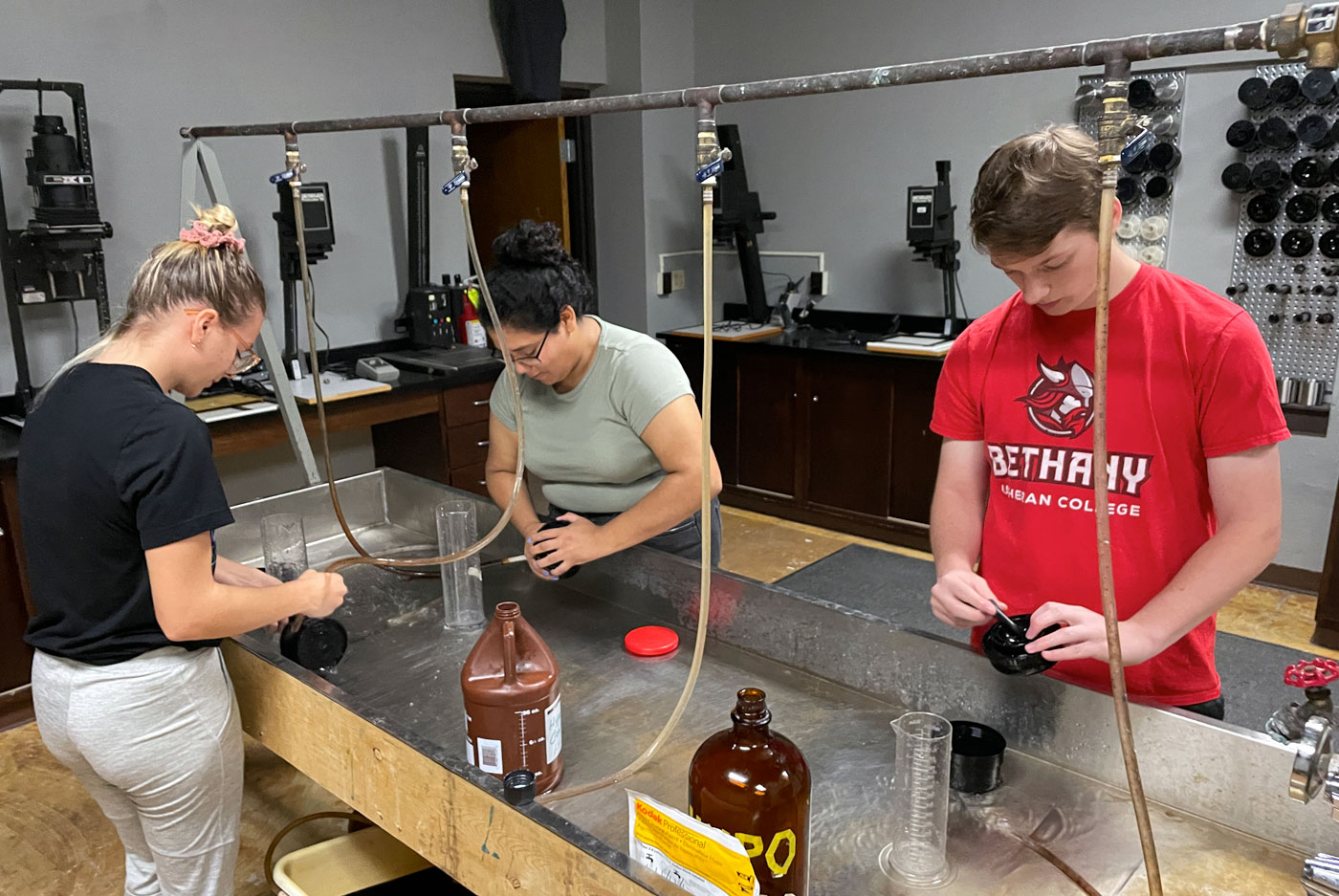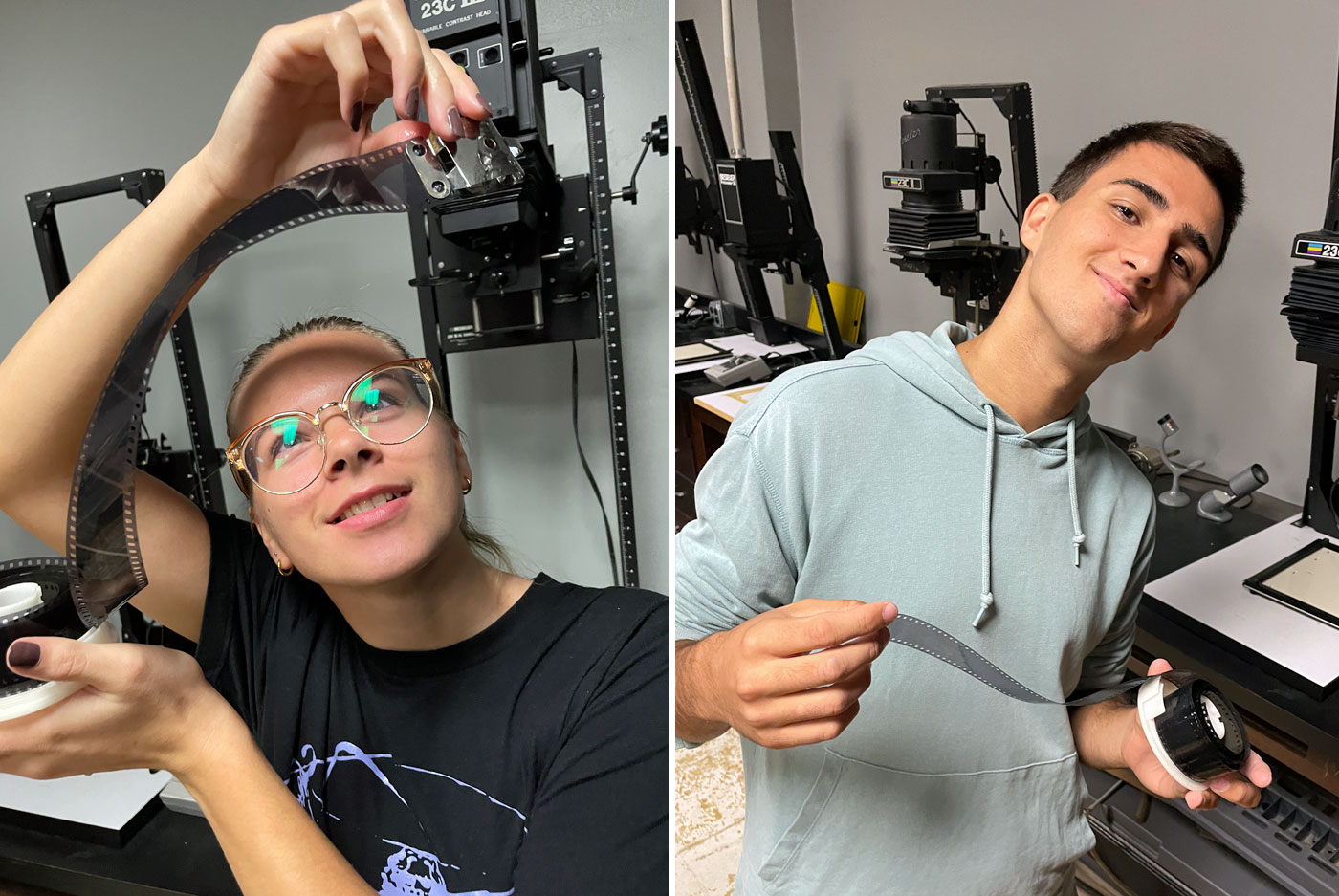 We'll close this quick feature with some dark room prints and a quote from one of our students. If you're interested in getting involved, you can start by registering for Photography 1!
"I loved using the darkroom and experiencing that physical process of developing film. It made me closer to my art and I loved the results of my images on matte paper. Working in the darkroom gave me a sense of pride and accomplishment, because once you get through the trial and error and you understand the process it is very rewarding."
– Serena Omangi, Media Arts Senior