We saw a huge turnout for the fall 2022 media arts and graphic design capstone showcase, in which seniors Franklin Selvey, Maelyn Duquaine, Serena Omangi, Sashia Swenson, and Alec Mueller showcased their capstone projects. It was a beautiful showcase and we are so proud of this group! Here's a look at each individual project at a glance.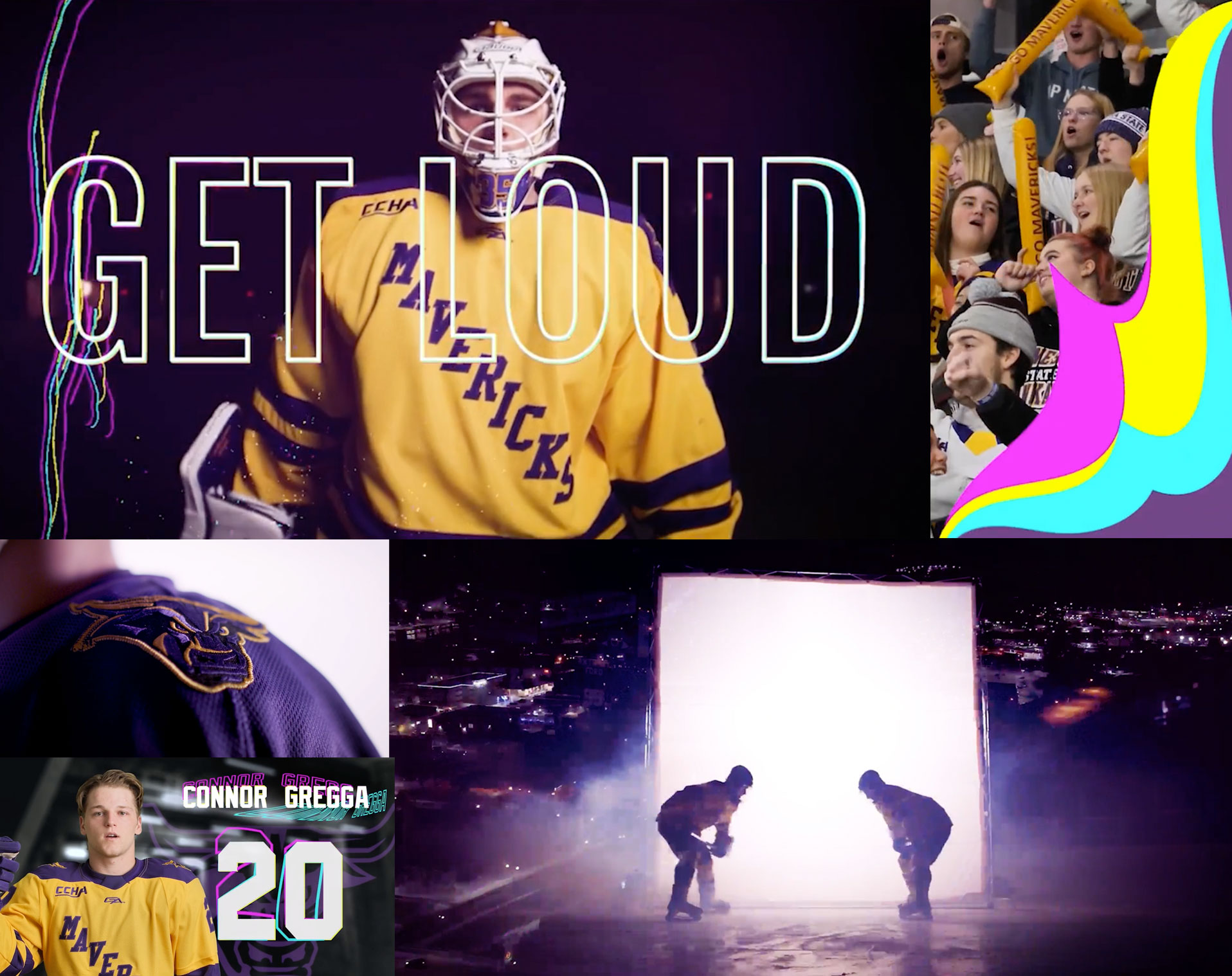 Franklin Selvey (Media Arts) led the digital content team for the studio's Maverick Hockey broadcast, creating a wealth of content for both the men's and women's teams and a unified graphic look for the elements.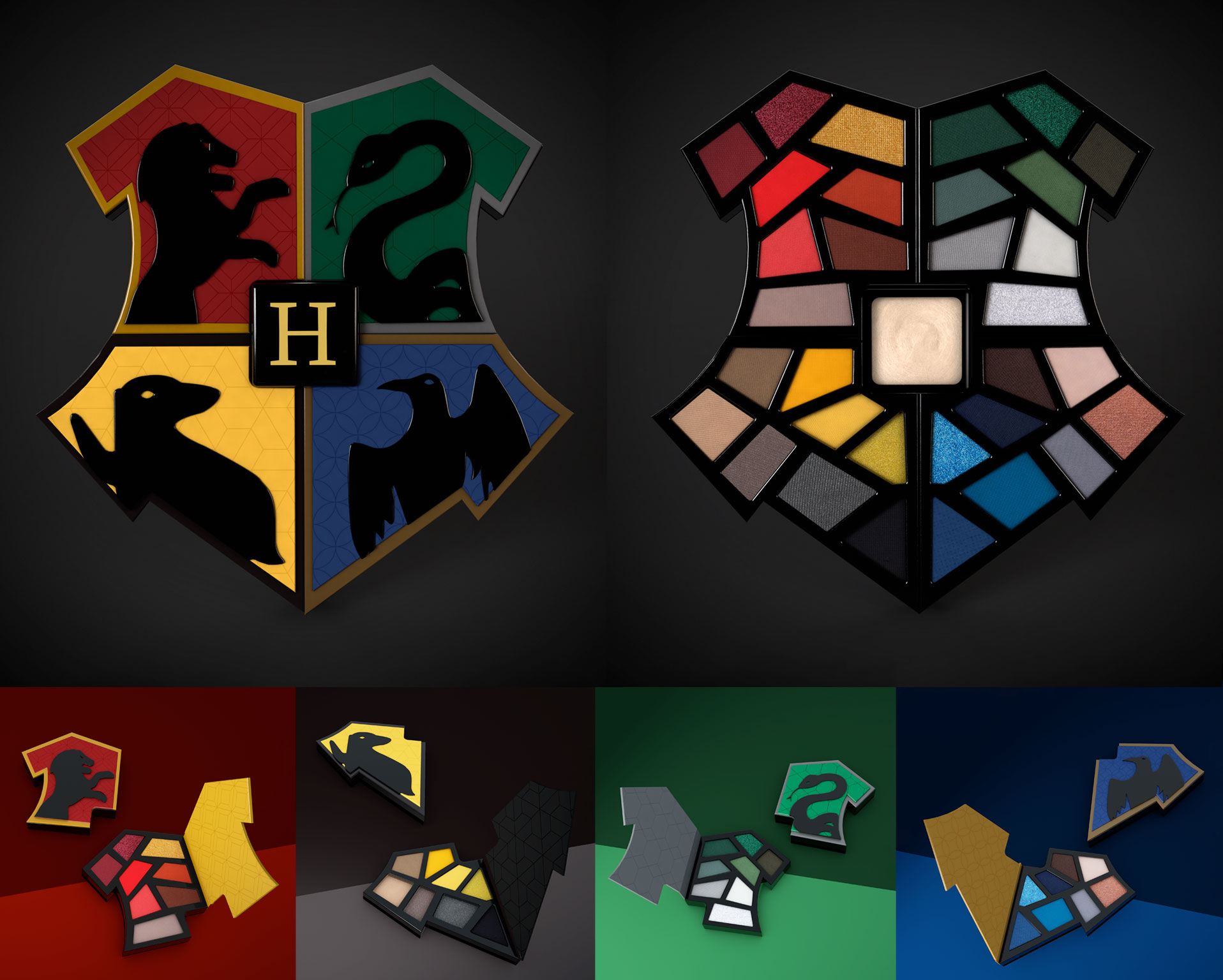 Maelyn Duquain (graphic design) designed a collection of Harry Potter-themed makeup, above is just the eyeshadow palette of a larger product series.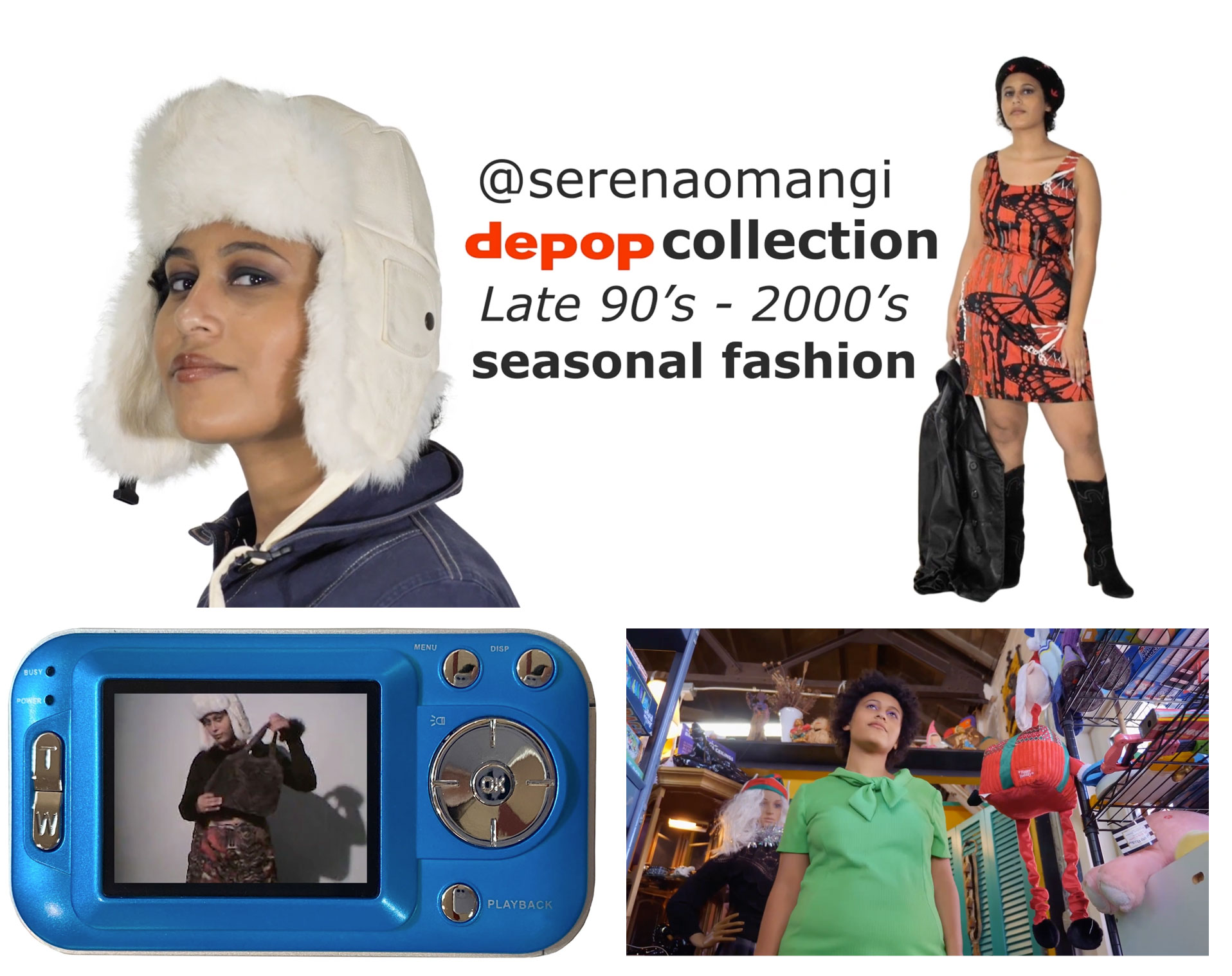 Serena Omangi (media arts) created a series of three videos that promote her Depop page, explain her connection to vintage fashion, and showcase her love of modeling.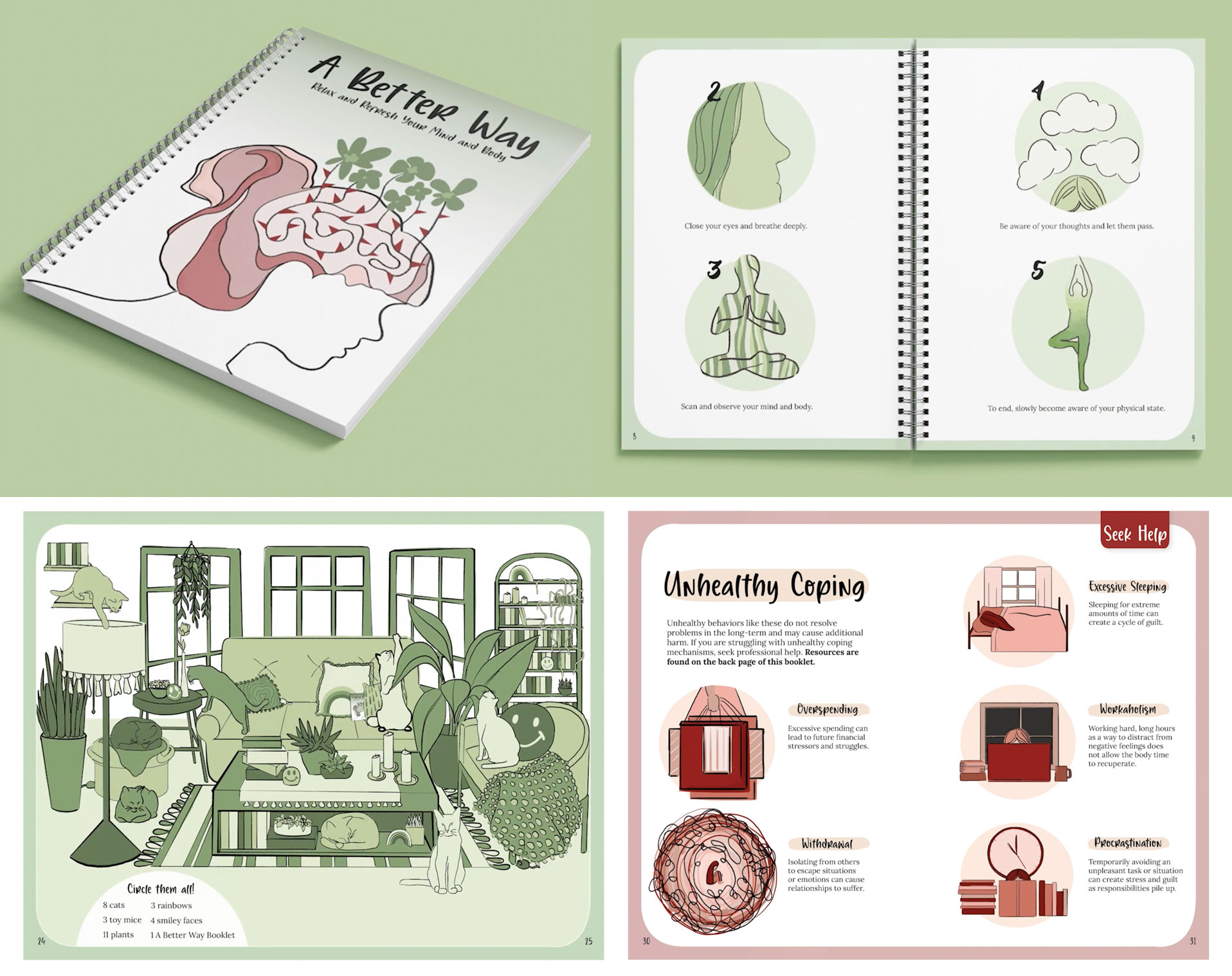 Sashia Swenson (graphic design) wrote, designed, and illustrated a 34-page interactive booklet dealing with healthy and unhealthy coping mechanisms.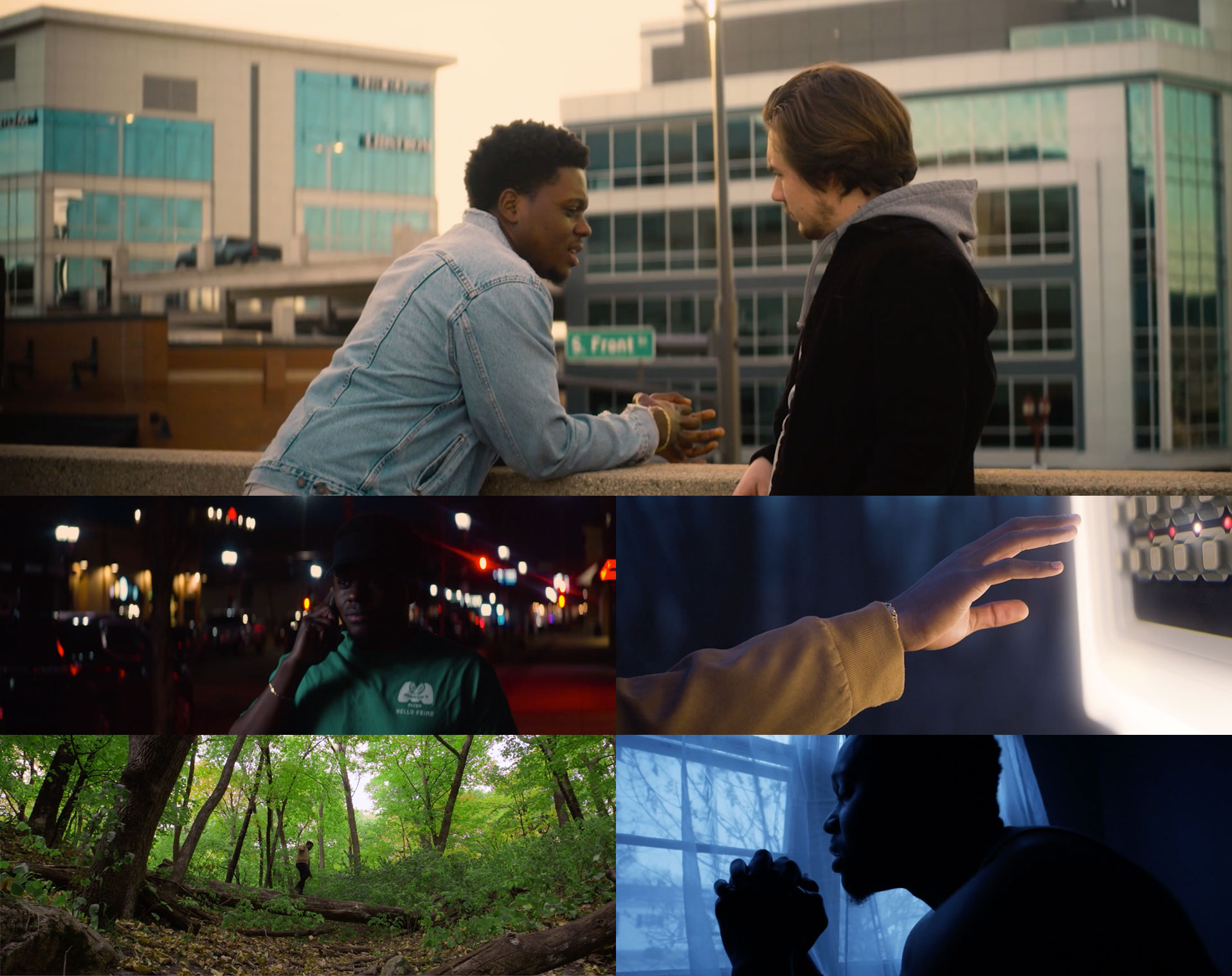 Alec Mueller (media arts) wrote and directed the short film Hinterland, in which a young man's life is disrupted by visions. The film has psychological and sci-fi elements and tackles themes of pessimism vs. optimism and fear vs. faith.
And now, here's the full showcase and Q&A!