It was a busy summer for the studio staff. We worked hard (some of us worked harder than others) and played hard (some of us played harder than others). In late August, the upperclassmen returned to help us welcome several new faces to campus. Here are some highlights from the first two weeks of the semester.
Greg took a group of students to the Blakeslee Stadium at MSU-Mankato for KTV's first ever LIVE sports broadcast of the Mankato East vs. West high school football game. We brought in recent graduate Isaac Rice, currently working at Fox Sports, to direct the broadcast. The crew consisted of more than 20 students including six broadcast rookies (freshmen). We partnered with Radio Mankato for the event. They provided excellent commentary by Barry Wortel and Bethany's own Art Westphal.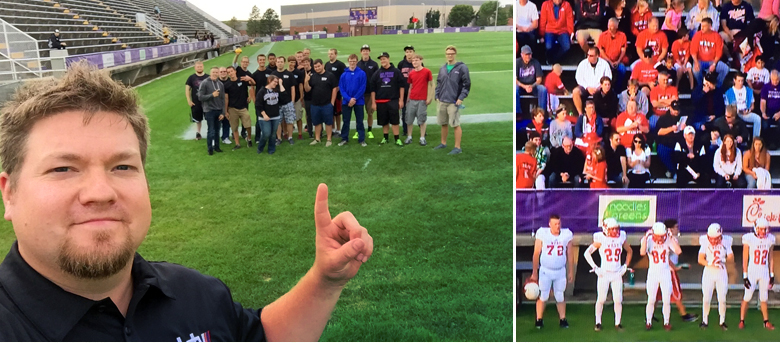 This semester we're also happy to introduce new gear in the equipment room. Our new DitoGear Trito, a 3-axis Real Time Operations Controller, and DitoGear SmoothWheel have been bought and tested. As usual, all interested students should talk to Phil if you're ready to up your time lapse game. All of our DitoGear is also available to rent for outside groups. In addition, the unusual noises you may be hearing in the loft are probably coming from our new MakerGear 3D printer. This little delight is still in the testing phase.
We kept the annual tradition going with a studio informational meeting/cookout featuring Kurt Paulsen on the industrial grill and Greg Vandermause as emcee. Even though over 50 people attended, this is the only picture we took: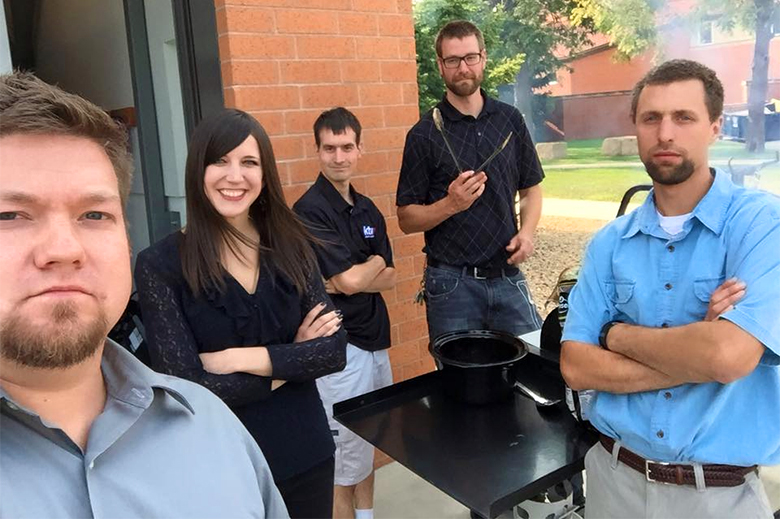 Have a great semester, everyone! Make us proud!