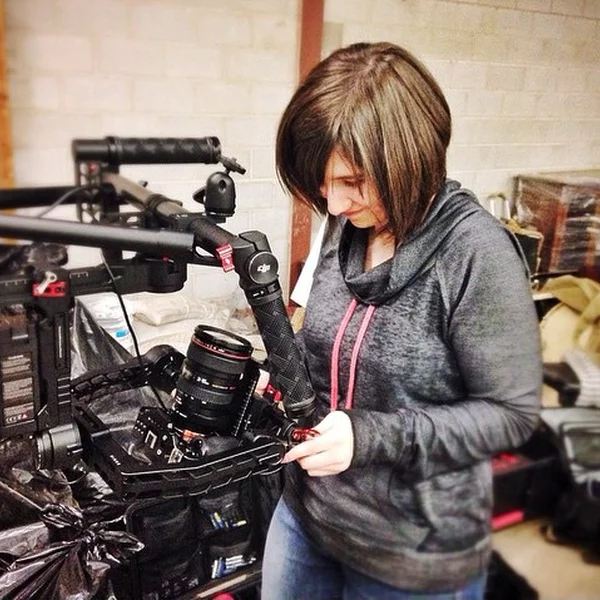 The media arts alumni grant supports recent graduates by providing access to studio equipment and/or facilities, which helps alumni through some of the early challenges in building their portfolios and careers. Grace Merchant, a 2014 graduate, has been freelancing in the Twin Cities for the past year. And while she is working her way up the food chain—her next gig is working assistant camera for Netflix—she recently used the alumni grant to direct this pro bono spot for a nonprofit.
Rakhma Homes is a Minnesota-based nonprofit that provides care for individuals with Alzheimer's and other forms of memory loss. Grace answered Rakhma's listing for a volunteer videographer and was excited to direct the promo project. But as a freelance assistant, Grace didn't have quite enough funds for her own professional-grade camera. This pro bono project with no budget was the perfect fit for the alumni grant.
While on campus, Grace was a big fan of shooting with the Sony FS100 and FS700 cameras. Both are, in her words, "great, relatively mobile cameras that produce a quality image." In large part due to its mobility, the FS100 was a good fit for this job. It allowed Grace to keep a low-profile while shooting, which is necessary when filming at a memory care home.
"As I work my way up the director track, I'm approaching it from multiple angles: talking with mentors, watching examples of good work, learning on the job. Using the alumni grant to work with real clients for good causes is one step forward in that direction. I get to combine the experience I've had with major clients like Target, Polaris, Purina, and the Minnesota Wild with my own vision. And while I can't wait for a professional camera of my own someday (here's looking at you, ARRI!), it's great to have this kind of support from BLC so I can continue building my portfolio, long after I've gotten my diploma."
– Grace Merchant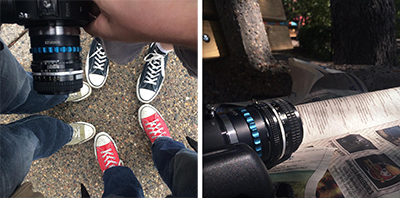 These photos from the shoot are posted on Grace's instagram account, which is full of delightful glimpses into her first year in the industry. It's a real treat for us to follow her progress, and we love seeing the alumni grant used to support this type of project!
Interested alumni, apply here for the equipment/facilities grant. It's the perfect option for those of you in need of resources to fuel your short films, personal projects, and nonprofit work.