After a busy summer, studio manager Greg Vandermause reports that the renovations to the Kuster Media Center are now complete! The production trailer is gone (what?) and the studio wing now includes a new control room located directly across from the Mac lab. The control room was designed by 2019 Bethany alumnus Jonny Sehloff and is now the streaming home for Bethany athletics, graduations, conventions, MSU Hockey, studio shows, podcast videos, and so much more.
This permanent control room allows students and staff members to spend less time hauling expensive gear in a trailer and more time focusing on production. Because of this change we will be streaming more events and improving production quality. It is a truly great space complete with comfortable chairs, dramatic lighting, and a whole lot of breathing room!
This exciting project was a total team effort. Many thanks to Todd Marzinske (IT) for all of the network assistance and to John Sehloff (IT) and his summer workers Job Wosmek and Besa Sharra. Special thanks to Seth Grabow (Production Studio) and Franklin Selvey (media arts student intern) for their involvement as well.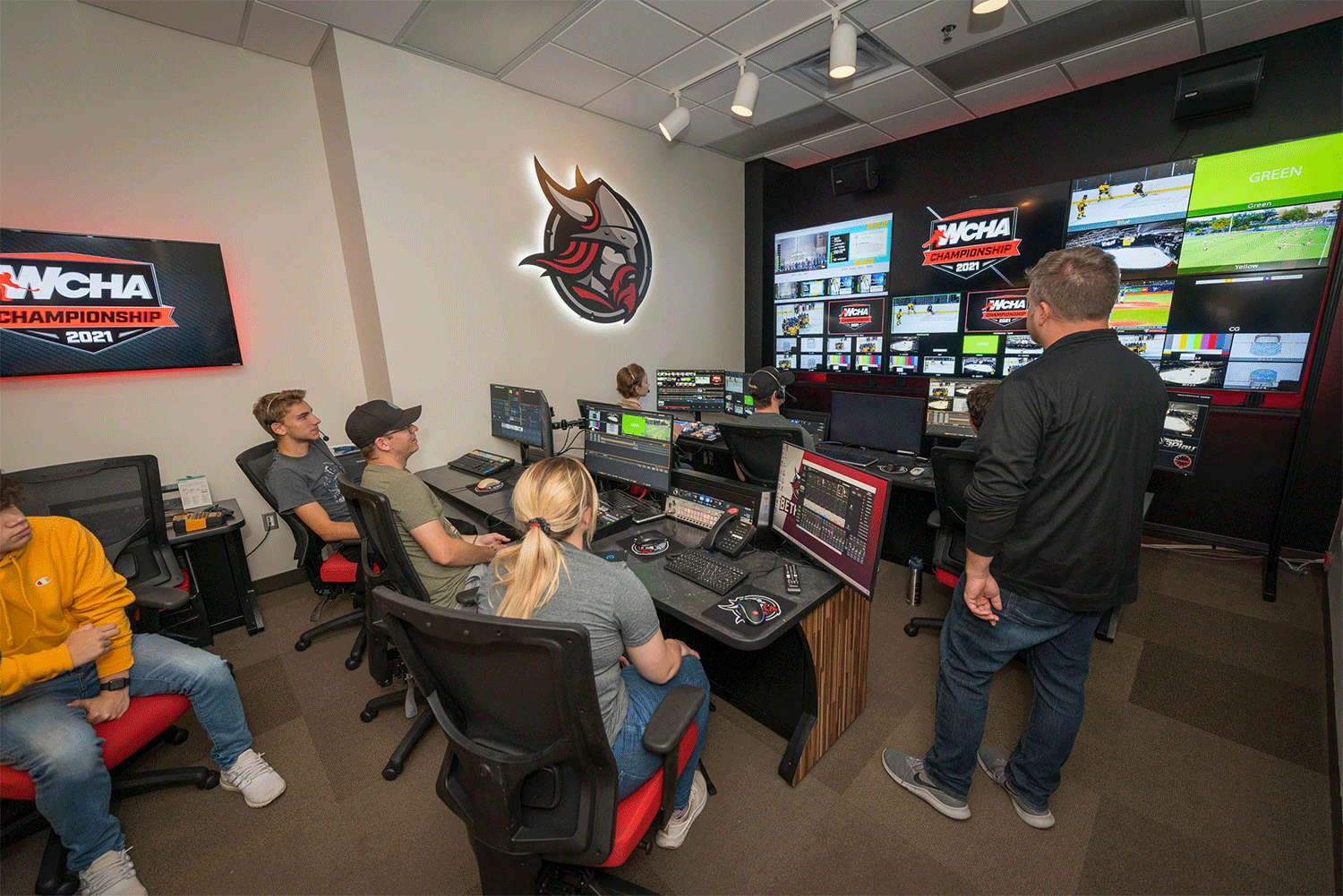 Photo by David Norris