We had a great night at the Eagan Art Block Short Film Festival, where the two films made by Bethany students won both awards given in the Student Narrative category! Hey, Jim!, directed by junior Colin Neville, was given the "Finalist" award, and A Rush at the Beginning, directed by Rea Kuske ('22), won "Best of Fest". Both of these films consisted of student cast and crews, and a few other students were able to attend with us to represent both shorts.
The festival staff reported that this was their most competitive year yet, and we were very impressed by the caliber of film that was screened. It was incredibly exciting for us all to see Bethany films represented alongside such terrific work, all with some connection to the Midwest! We want to thank the staff at ETV for putting on a successful, filmmaker-focused event at a great venue…we will definitely submit again!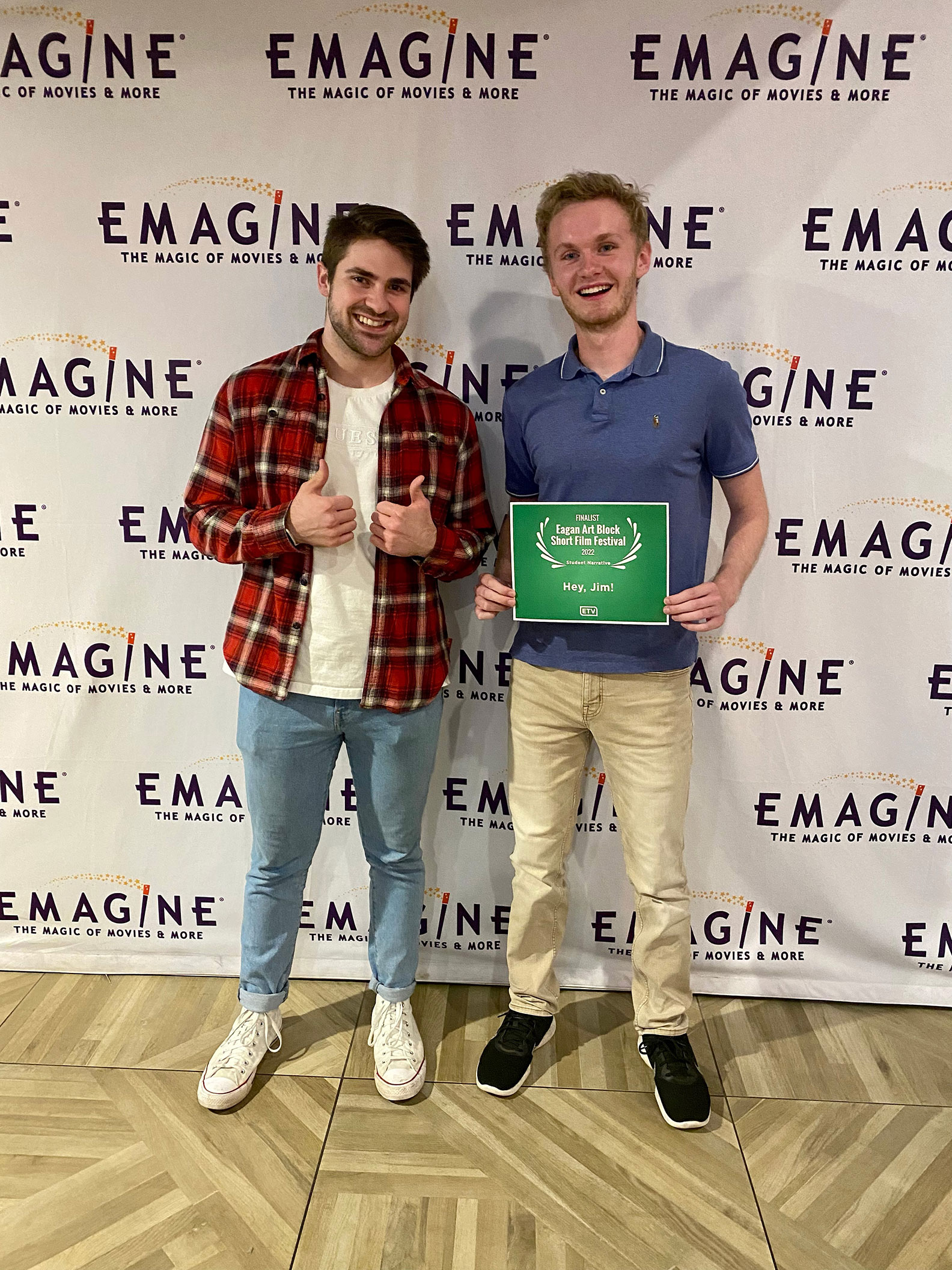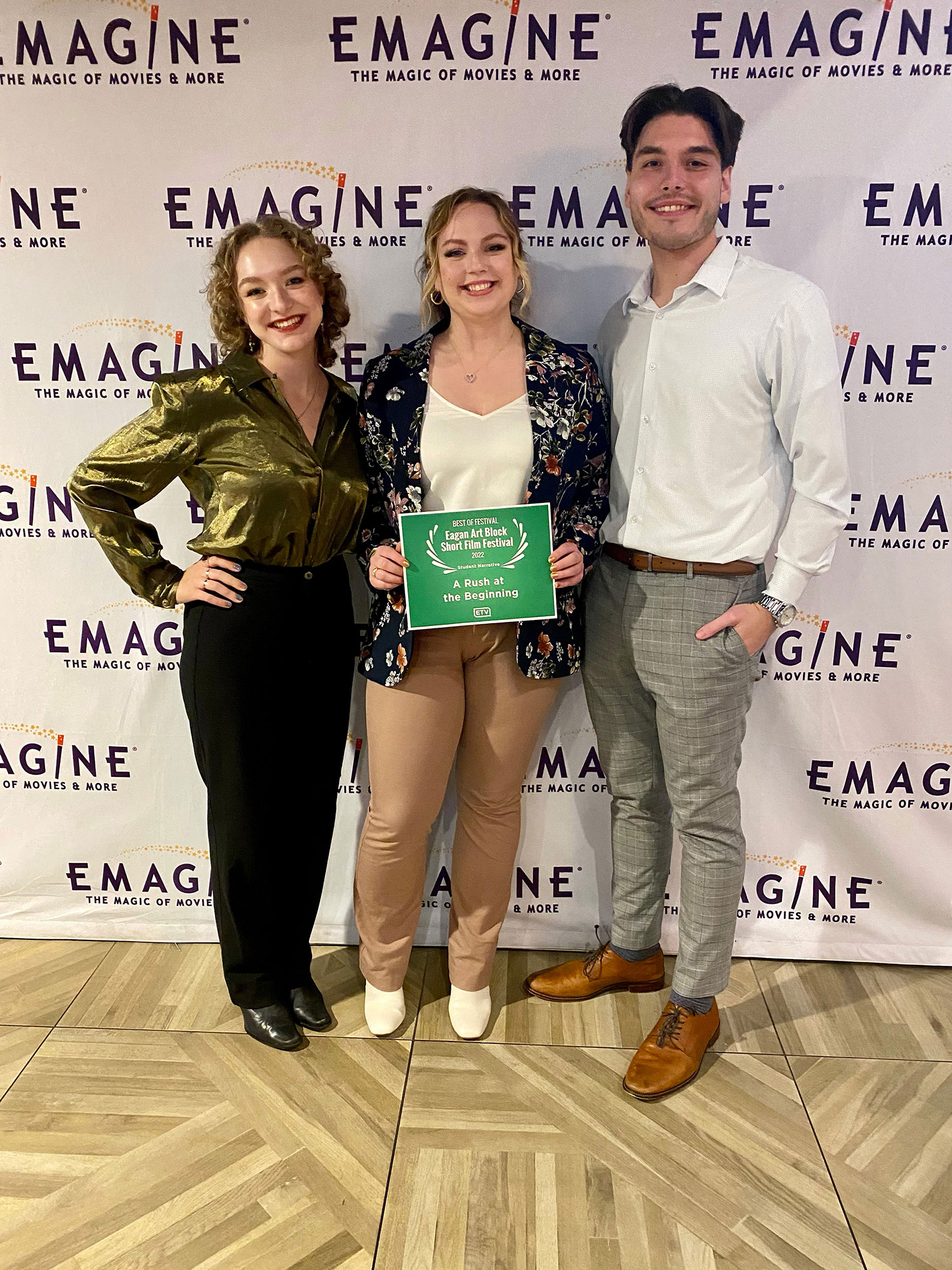 Left: Colin Neville and Alec Lade from Hey, Jim!
Right: Carrie Gernander, Rea Kuske, and Alec Mueller from A Rush at the Beginning.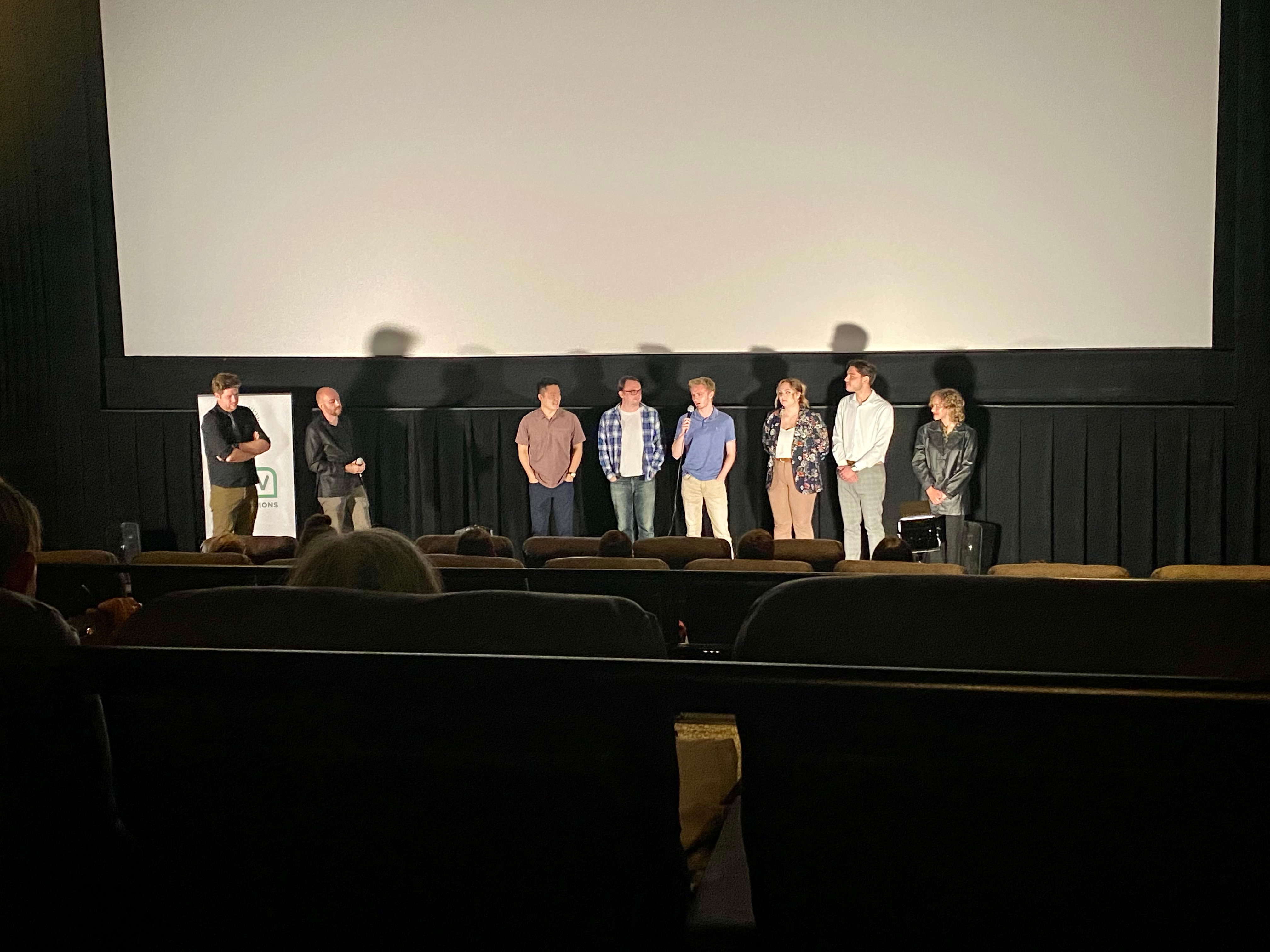 Four Bethany students participated in a Q&A after the first block of films. During this Q&A Colin revealed for the first time that he almost lost ALL of the Jim footage when there was a mishap with his SD cards! Suffice it to say he's more careful now : )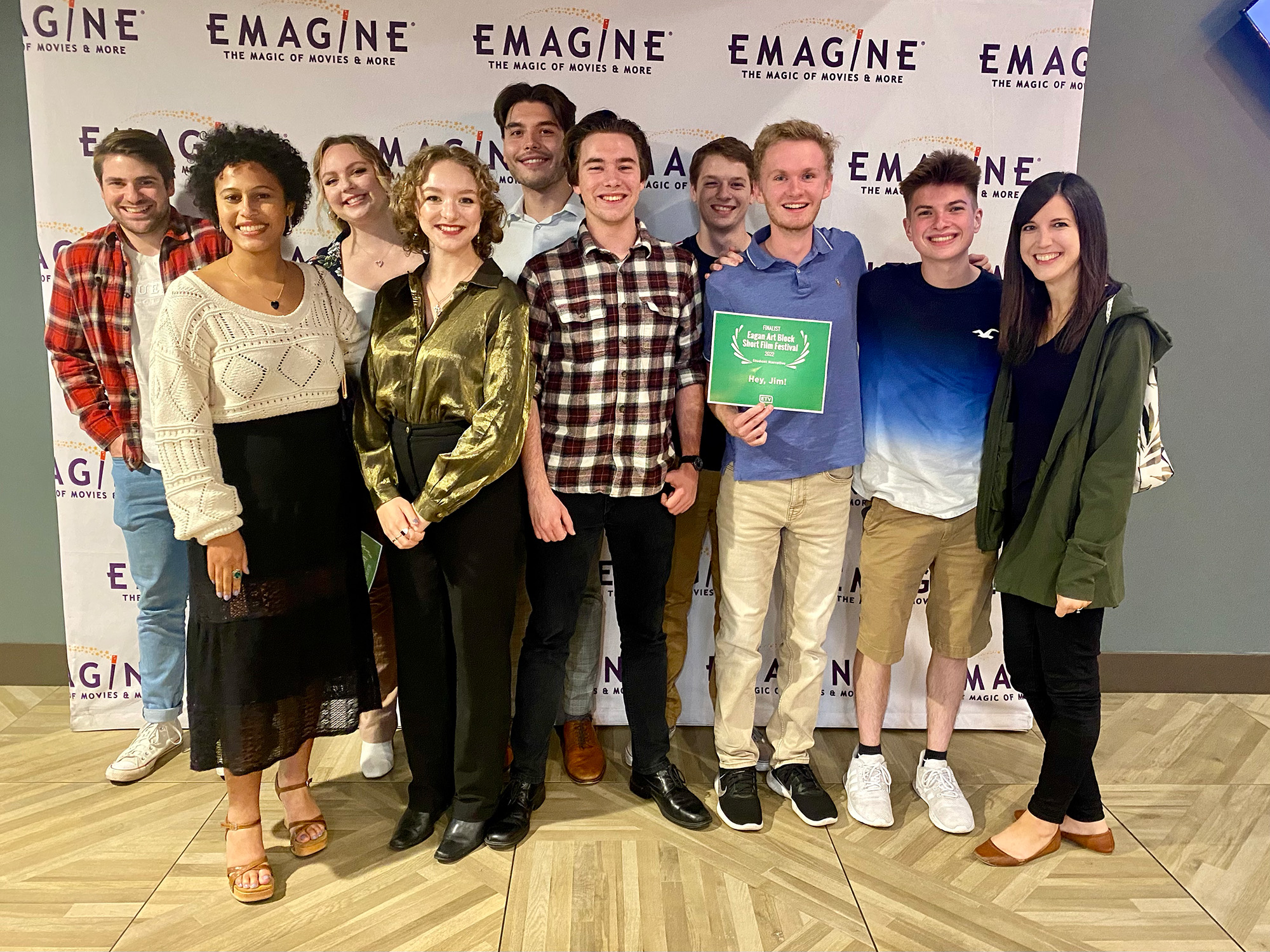 The full group from Bethany.