In case you missed it, a group of Bethany illustrators (current and former students) have been doing some amazing work illustrating Bible stories for WELS Multi-Language Productions (MLP). On Friday, June 24th, five artists (four BLC students and one alumna) exhibited a selection of the images currently being created for the MLP Vietnam Illustration Project. The exhibition took place at the national annual meeting of the WELS Luther Women's Missionary Society (LWMS) in LaCrosse, WI.
MLP has commissioned a number of artists to complete a three-year illustrated Sunday School curriculum that will ultimately become a set of more than 700 pages of content. All but two of the fifteen artists involved are currently Bethany students or alumni of the college.
Studio artists Lydia Kratz, Maida Jaspersen, Abby Skorenkyi, and Lizzy Strackbein, along with BLC alumna Leah Kurth ('15) and Prof. Andrew Overn were asked to exhibit roughly 60 illustrated posters and speak to two groups of attendees which included more than 600 people in total. The weekend event culminated with a sale of the exhibited works, with the proceeds going to WELS World Missions.
This event was an amazing opportunity to share this important project with an attentive audience, and we're proud that Bethany has been able to provide so many mission-minded illustrators to support this amazing initiative! Here are a couple photos.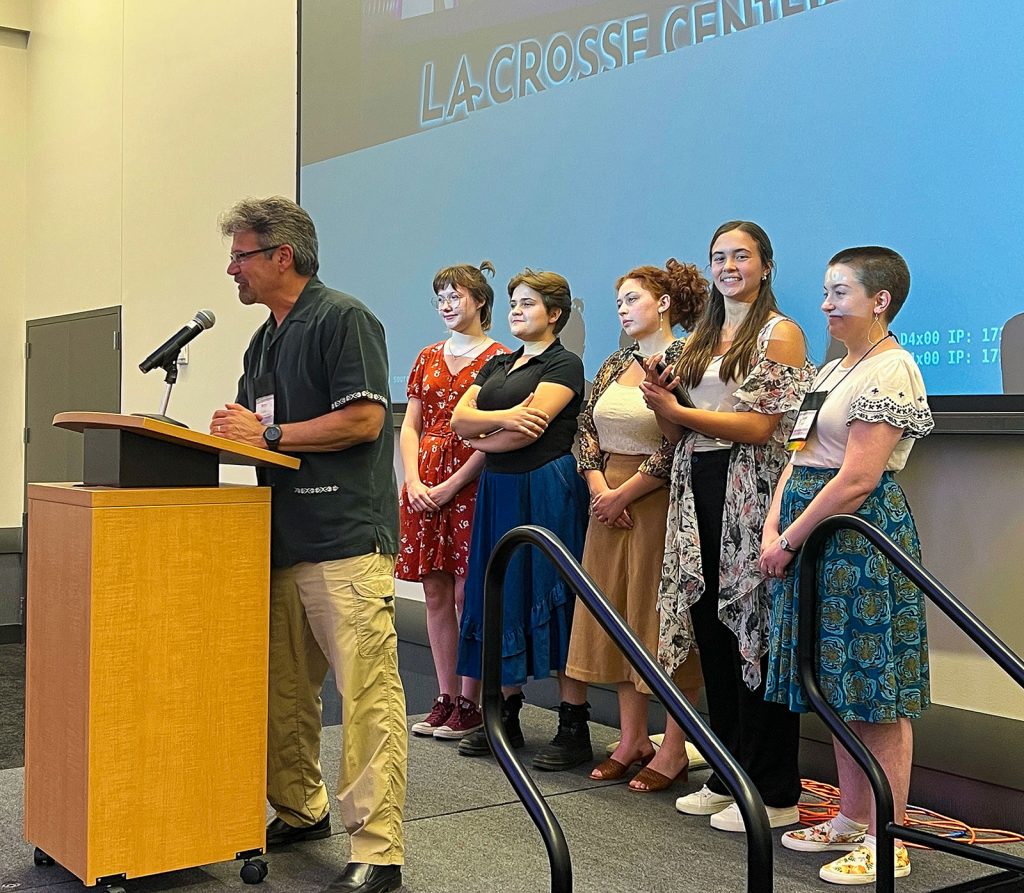 Missionary Terry Schulz introduces Bethany students Lizzy Strackbein, Lydia Kratz, Maida Jaspersen, Abby Skorenkyi, and alumna Leah Kurth ('15) at the 2023 annual meeting of the WELS LWMS.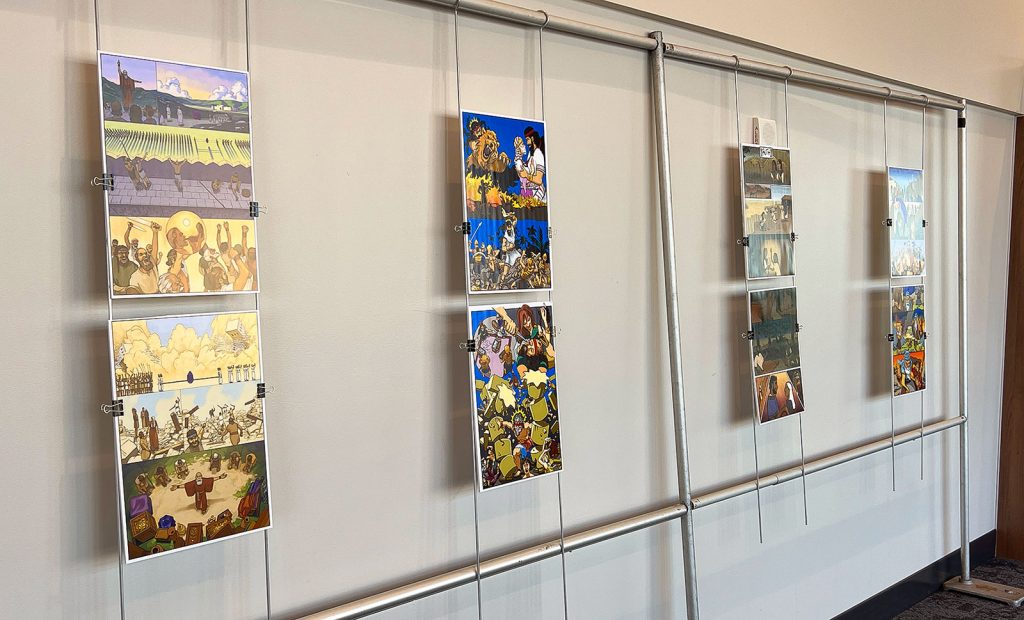 A small sample of the exhibited images.