We are incredibly proud to announce that Bethany students just received FIVE Student Production Awards from the Upper Midwest Emmy® Chapter/Foundation! We weren't sure if we could top 2022…but this is the most pillars our students have received from the Upper Midwest Chaper of the National Academy of Television Arts & Sciences in a single year. Here's a pic of the students who braved the weather and and made the trek to the award ceremony (not pictured: three very proud profs).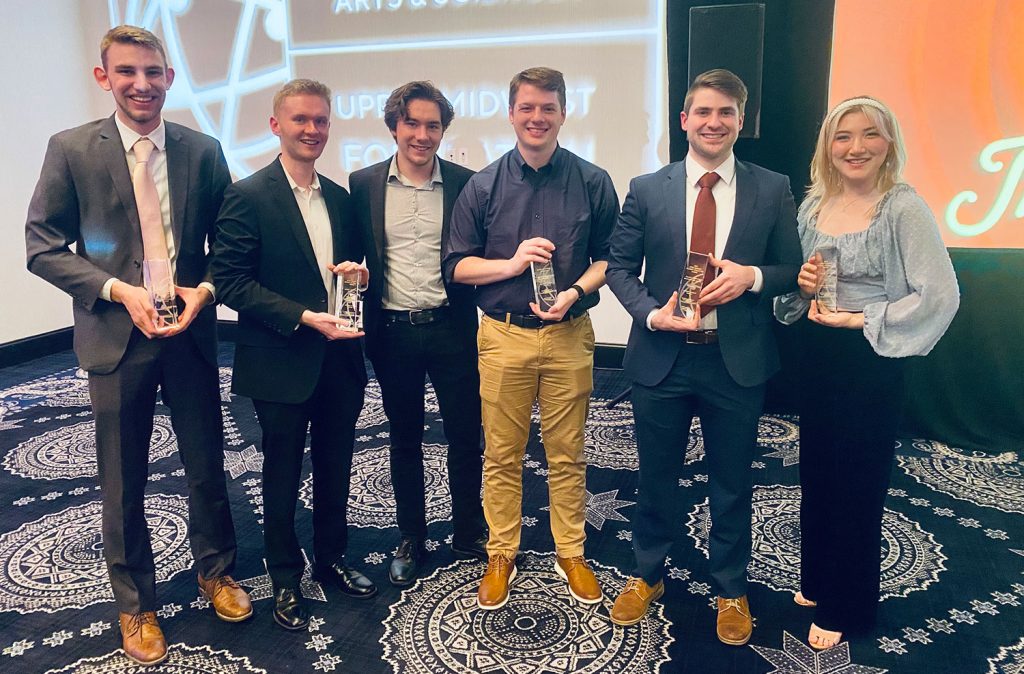 Here are the attendees who won pillars.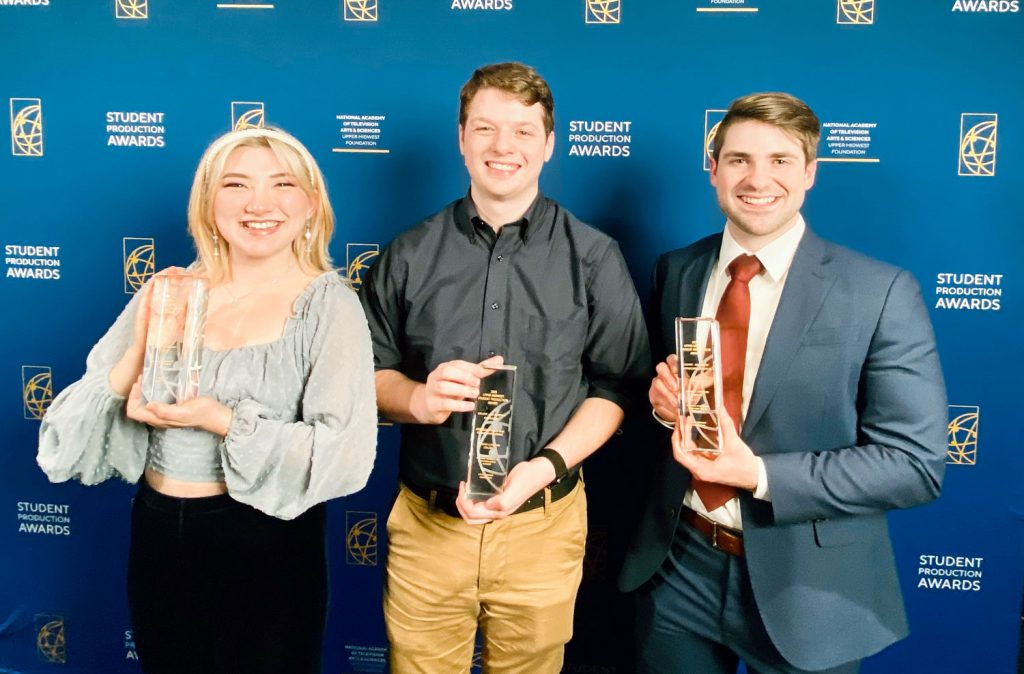 And here's the list of winning entries from Bethany. Pillar winners include three pieces associated with Maverick Hockey and two class projects.
COLLEGE – FICTION: SHORT FORM
Lulu
Mizha Overn, Writer/Director
Franklin Selvey, Cinematographer/Editor
Vianna Kovaciny, Animator/Editor
COLLEGE – SPORTS STORY OR SEGMENT
The Story of the 2022 Mason Cup Championship Game – Watch now!
Alec Mueller, Producer/Editor
Franklin Selvey, Cinematographer
Ben Stelter, Cinematographer
Matt Maisch, Cinematographer
COLLEGE – LIVE SPORTING EVENT/GAME
2022 CCHA Mason Cup Championship Game – Watch now!
Brock Aaker, Producer
Noah Rittierodt, Director
COLLEGE – ANIMATION/GRAPHICS/SPECIAL EFFECTS
Educaytion
Alec Lade, Graphic Artist
COLLEGE – EDITOR
2022 Hobey Baker Award Winner – Dryden McKay – Watch now!
Ben Stelter, Editor
We are SO proud of our students for pushing and supporting each other to make their best work. A final congratulations to ALL students who were nominated this year, and a huge thank you to the Upper Midwest Chapter of NATAS for the recognition.