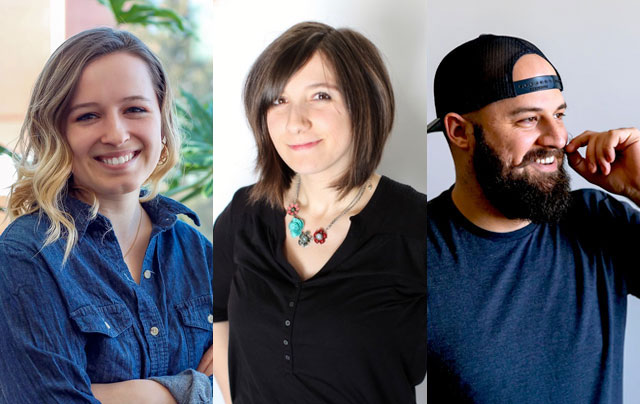 We like to keep these posts short and sweet here on the media arts blog…but honestly, that was tough for this story! It all starts with Grace (Merchant) Brands, who graduated from BLC with a media arts major in 2014. Grace began her career in production freelancing in the Minneapolis area before moving to Los Angeles in 2019 to be a Treatment Coordinator at m ss ng p eces (2022 production company of the year according to AdAge!). This past January Grace was promoted to Senior Writer at m ss ng p eces, where she continues to write treatments (documents that present the story or idea behind a film or media production before writing the whole script). Due to the nature of her work we aren't able to share an example, but she has worked on treatments for commercials in the Super Bowl and commercials with celebs and top tier directors.
In short, Grace is an awesome writer and an amazing human being! In addition to offering invaluable advice to our students on alumni panels, Grace reached out to the department last spring with an interest in mentoring media arts seniors on a more personal level.
"I remember what it's like to be a recent graduate trying to break into the creative industry. I'm on the other side of that now and am excited to be able to help other students get connected."
– Grace Brands ('14)
Grace was digitally introduced to two media arts seniors as they were wrapping up their capstone projects (a process Grace remembers all too well) and beginning to look for jobs. One of these students was the multi-talented media artist Anya Schroeder, whose capstone project was highlighted last year and who has several credits on the MART portfolio. Anya describes her experience with Grace:
"Grace was such a wonderful resource and connection! She took the time out of her busy schedule to look over my portfolio and give me constructive feedback. She even Zoomed in with me a few times to zone in on what I was looking for in a career and help me gauge my strengths. She was so helpful as well as encouraging. I can't thank her enough for all the time and effort she put into helping me navigate the first steps to finding my career path."
– Anya Schroeder ('21)
With a vast portfolio including film, graphic design, motion graphics, and animation, Grace's help and perspective allowed Anya to narrow her focus more on the design side. In addition to discussing options, Grace made what would be a key introduction for Anya to another Bethany graduate. Avid readers of this blog (hello and thank you!) may remember our recent update on Joey Kinstler (2017 grad). For the past two years, Joe has been working full-time as a designer at an advertising agency called The Digital Ring (TDR), although he also moonlights as a freelance designer/illustrator. Back in 2014, Joe was a freshman MART student who helped on Grace's capstone project (an ambitious music video requiring many animators). Joe was an obvious connection for Anya not just because of their skillsets, but because he was working in Madison, Wisconsin—the city were Anya would be living after graduation.
Joe gave Anya constructive feedback on her portfolio and resume, which helped her book various freelance design jobs in the Mankato area. Joe contacted Anya again in the fall to let her know there would be a job opening soon at The Digital Ring for a Junior Graphic Designer. He provided insight on what they were looking for and encouraged her to apply as soon as it was posted, which she did. Anya was an attractive candidate because her design skills extended to time-based media, and after a few interviews she received the job offer.
"Anya is doing great! We work together quite a bit on client projects, training, animation and more. It's really nice having another creative powerhouse in the agency 💪 It's been a good pairing! "
– Joey Kinstler ('17)
Anya has been doing a lot of social media and motion graphics work at TDR, but most of her projects are so new that they can't yet be shared. We'll show this example from Anya's freelance portfolio as evidence of her creative skills. It's a beautiful project she completed for a Mankato client, and there's more on her website.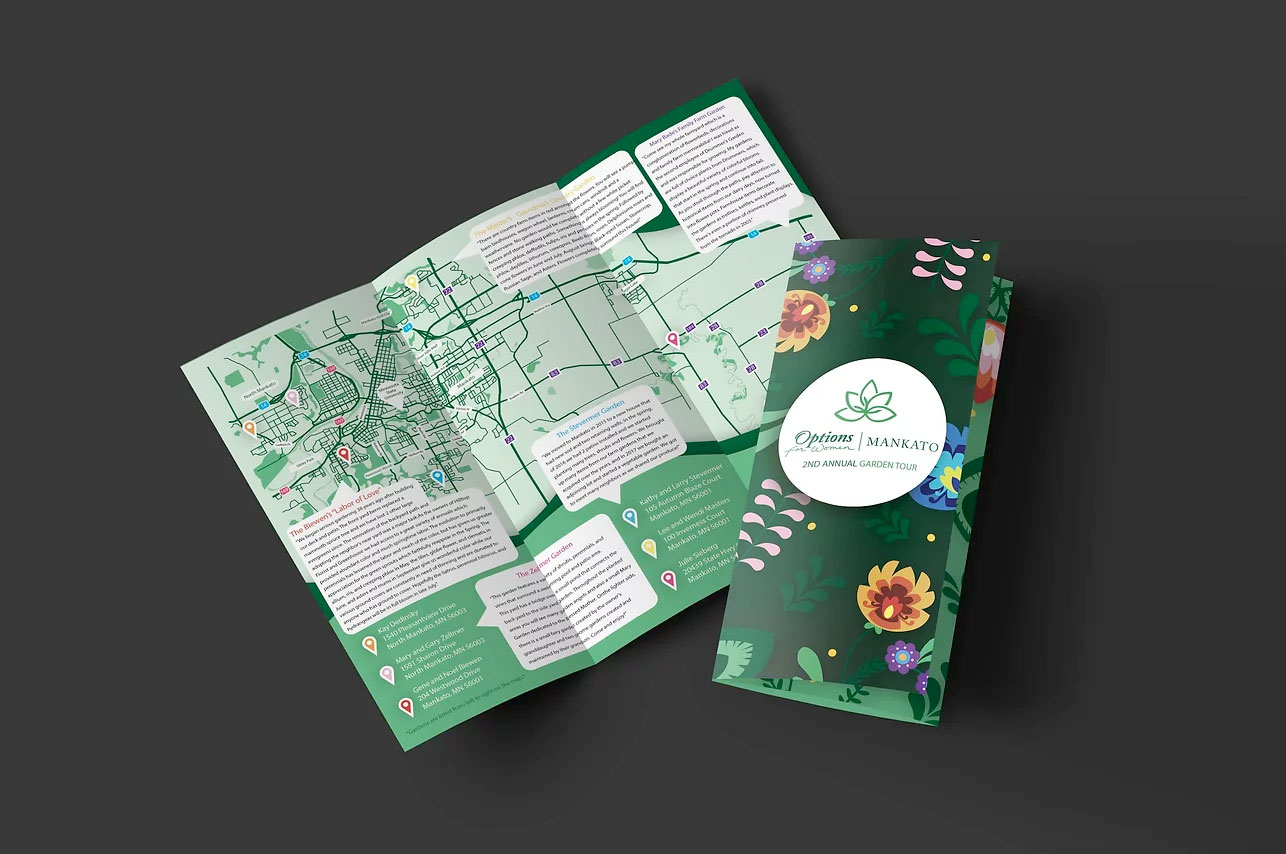 Because Joe has been at TDR for much longer, we're able to share more projects on which he was creative lead. There's an example below, but you can also check out his work for Central Christian Church and Milliman HealthIO.
When you're a student or professor at a smaller school, it's easy to feel like an underdog…especially when you're geographically distant from many film and design hot spots. When I talked with Grace about this story, she asked me if the media arts major was bigger than it used to be. "Oh, definitely," I remember saying, because that's true. But even as our program grows, we remain relatively small in the larger world of art/design/film schools. We believe our size is part of what makes us good. We mentioned that Joe met Grace because he worked on her music video crew as a freshman. And our graduates are often connected by a shared culture and sensibility that can make fast friends out of strangers from different cohorts. We have other stories of grads who are working together, and we hope to share more of them soon! We'll end this one with a testimonial from Anya, who we are very proud of:
"What I loved about the media arts program is that it allowed me to flex all my creative muscles while I was there. I was able to try so many different paths and pick what felt right for me. Having such a wide scope of knowledge in many different areas has had such a positive impact on my career. As a digital marketer in an agency we are expected to jump from one project to another-no day is the same! All of these projects require different skills to accomplish them. I have the program and my professors to thank for nurturing my creative abilities and skills that I now use in my career!"
– Anya Schroeder ('21)
These three grads are doing amazing work! Keep killing it, y'all!